HPE U7TP0E 3 year Foundation Care Next business day MSA 1040 Virtual Features Upgrade LTU Service

[U7TP0E]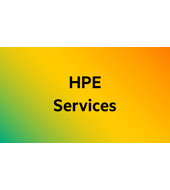 HPE virtualizációs bővítő licencek
Ár
:
89 988,- Ft
(70 857,- Ft + Áfa)
Ár
:
89 988,- Ft
(70 857,- Ft + Áfa)
Software: Software features and operational support
Software: Installation advisory support
Software: License to use software updates
Software: Access to technical resources
Hardware: Replacement parts and materials
Hardware: Onsite hardware support
Hardware: Remote problem diagnosis and support
Access to electronic support information and services
Basic SW Support and Collaborative Call Management for non-HPE SW on eligible HPE hardware products
HPE electronic remote support solution
Standard business hours and days
For eligible products, the HPE electronic remote support solution provides robust troubleshooting and repair capabilities. It can include remote system access solutions and may offer a convenient central point of administration and an enterprise view of open incidents and history. A Hewlett Packard Enterprise support specialist will only use the remote system access with the Customer's authorization. The remote system access may enable the Hewlett Packard Enterprise support specialist to provide more efficient troubleshooting and faster problem resolution.
• Expanded Web-based searches of technical support documents to facilitate faster problem solving • Certain HPE proprietary service diagnostic tools with password access • A Web-based tool for submitting questions directly to HPE; the tool helps to resolve problems quickly with a pre-qualification process that routes the support or service request to the resource qualified to answer the question; it also allows the status of each support or service request submitted to be viewed, including cases submitted by telephone
As part of this service, Hewlett Packard Enterprise provides the Customer with access to certain commercially available electronic and Web-based tools. The Customer has access to: • Certain capabilities made available to registered users with linked entitlements, such as downloading selected HPE software patches, subscribing to hardware-related proactive service notifications, and participating in support forums for solving problems and sharing best practices with other registered users
For products covered by Foundation Care, Hewlett Packard Enterprise offers three distinct service levels: • HPE Foundation Care NBD Service • HPE Foundation Care 24x7 Service • HPE Foundation Care CTR Service The HPE Foundation Care portfolio also offers the same three service levels with the inclusion of hardware defective media retention (DMR) and comprehensive defection material retention (CDMR) as additional core features. See table 2 for details on DMR and CDMR.
Hewlett Packard Enterprise has established formal escalation procedures to facilitate the resolution of complex incidents. Local Hewlett Packard Enterprise management coordinates incident escalation, enlisting the skills of appropriate HPE resources to assist the Customer with problem solving. For selected third-party software products for which HPE is providing software support and update services, HPE will follow the agreed-upon escalation processes established between HPE and the third-party vendor to assist with problem resolution.
If HPE determines that a problem is caused by a selected ISV product and the problem is not resolved by the Customer applying known available fixes, HPE will, at the Customer's request, initiate Collaborative Call Management with the ISV. Collaborative Call Management can be provided only in cases where the Customer has appropriate active support agreements in place with selected ISVs and the Customer has taken the steps necessary to ensure that HPE can submit calls on the Customer's behalf for the limited purpose of placing a support call with the vendor. HPE will engage the ISV and provide information about the Customer's issue, as obtained during the Basic Software Support service call. Once the call has transitioned to the ISV, it is then the responsibility of the ISV to resolve the Customer issue, which will be subject to the support levels of the agreement between the Customer and that ISV.
Once the ISV is engaged, HPE will close the HPE call, but the Customer or ISV can resume the service issue with HPE if needed by referencing the original call identification number. Basic Software Support and Collaborative Call Management apply only to select ISV software when that software is not under HPE support. When ISV software is covered by HPE Software Support, support is provided as described in the 'Software support' section of this table. Note: For a list of the non-HPE software products eligible for Basic Software Support and Collaborative Call Management, please refer to www.hpe.com/services/collaborativesupport.
Basic Software Support provides 24 hours per day, 7 days per week phone support for selected independent software vendor (ISV) software that resides on hardware covered by HPE Foundation Care. For Basic Software Support, HPE will investigate and attempt to resolve problems by asking the Customer to apply fixes that have been made available or known to HPE. In some cases, support may be limited to communication of a known fix available through the installation of a software update or patch, and the Customer will be directed to available sources for the applicable updates or patches because access to the known fix requires additional service contracts with the respective software vendor. If the problem is still not resolved, then Collaborative Call Management can be initiated at the Customer's request.
Choice of Foundation Care service-level options
HPE electronic remote support solution
Access to electronic support information and services
Basic SW Support and Collaborative Call Mgmt for non-HPE software on eligible HPE hardware products
Hardware Support: • Coverage window: Standard business hours, standard business days: Service is available 9 hours per day between 8:00 a.m. and 5:00 p.m. local time, Monday through Friday excluding HPE holidays.
HPE Foundation Care NBD Service