HPE H1RM8E 3 year Foundation Care Next Business Day Parts Exchange ML10v2 Service

[H1RM8E]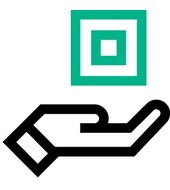 Bruttó ár:
53 189,- Ft
[41 881,- Ft + Áfa]
Elérhetőség:
Rendelésre (1-4 hét)
INGYENES HÁZHOZSZÁLLÍTÁS!
Standard business hours and days
HPE will exchange defective parts for working replacement parts of HPE products under coverage. Replaced parts will be at the current revision level available within HPE inventory. HPE will confirm with the Customer, prior to the close of standard business hours, that the ordered part will ship in advance of HPE's receipt of the part that is being replaced. The Customer must return the affected part within the time specified by HPE, which must not be greater than 30 days after shipment by HPE of the replacement part. The replaced part becomes the property of HPE. For any part not returned within the specified time period, the Customer will be billed for the replacement part at full country list price.
• Certain capabilities made available to registered users with linked entitlements, such as downloading selected HPE software patches, subscribing to hardware-related proactive service notifications, and participating in support forums for solving problems and sharing best practices with other registered users • Expanded Web-based searches of technical support documents to facilitate faster problem solving • Certain HPE proprietary service diagnostic tools with password access
If HPE determines that a problem is caused by a selected ISV product and the problem is not resolved by the Customer applying known available fixes, HPE will, at the Customer's request, initiate Collaborative Call Management with the ISV. Collaborative Call Management can be provided only in cases where the Customer has appropriate active support agreements in place with selected ISVs and the Customer has taken the steps necessary to ensure that HPE can submit calls on the Customer's behalf for the limited purpose of placing a support call with the vendor. HPE will engage the ISV and provide information about the Customer's issue, as obtained during the Basic Software Support service call. Once the call has transitioned to the ISV, it is then the responsibility of the ISV to resolve the Customer's issue, which will be subject to the support levels of the agreement between the Customer and that ISV.
Basic Software Support provides 24 hours per day, 7 days per week phone support for selected independent software vendor (ISV) software that resides on hardware covered by HPE Foundation Care. For Basic Software Support, HPE will investigate and attempt to resolve problems by asking the Customer to apply fixes that have been made available or known to HPE. In some cases, support may be limited to communication of a known fix available through the installation of a software update or patch, and the Customer will be directed to available sources for the applicable updates or patches because access to the known fix requires additional service contracts with the respective software vendor. If the problem is still not resolved, then Collaborative Call Management can be initiated at the Customer's request, subject to the limitations as set forth below.
Basic Software Support and Collaborative Call Management apply only to select ISV software when that software is not under HPE support. For a list of the non-HPE software products eligible for Basic Software Support and Collaborative Call Management, please refer to www.hpe.com/services/collaborativesupport.
When experiencing a problem, the Customer must first place a call to a designated support telephone number. Prior to any remote or offsite assistance, HPE may ask the Customer to provide relevant information, start diagnostic tools, and perform other supporting activities at the request of HPE. HPE will then work with the Customer remotely to isolate the hardware problem. The coverage window for remote hardware support is 9 hours per day between 8:00 a.m. and 5:00 p.m. local time, Monday through Friday, excluding HPE holidays.
As part of this service, HPE provides the Customer with access to certain commercially available electronic and Web-based tools. The Customer has access to:
Once the ISV is engaged, HPE will close the HPE call, but the Customer or ISV can resume the service issue with HPE if needed by referencing the original call identification number.
HPE will assume all risk of loss or damage to parts in transit to the Customer. The Customer assumes all risk of loss of parts returned to HPE. HPE will pay the cost of shipping replacement parts to and from the Customer's location, within the country of purchase. Advanced Parts Exchange ordering is available 24 hours a day using Web-based tools. Telephone order access is available 9 hours a day between 8:00 a.m. and 5:00 p.m. local time, Monday through Friday, excluding HPE holidays. HPE will use commercially reasonable efforts to ship eligible parts within one business day of receipt of request. Requests must be received and accepted prior to 5:00 p.m. local time for next-business-day delivery.
At the discretion of HPE, service will be provided using a combination of remote diagnosis and support and, when required, delivery via a courier of customer-replaceable parts such as optical drives, certain hard disk drives, and other parts classified by HPE as Customer Self Repair (CSR) parts. HPE will determine the appropriate delivery method required to provide effective and timely customer support.
Access to electronic support information and services
Remote problem diagnosis and support
Basic Software Support & Collaborative Call Mgmt for non-HPE software on eligible HPE hardware prods
Next business day HW response
HPE ProLiant ML10 v2 G3240 4GB-U B120i 4LFF NHP 350W PS Server/Promo (812126-AA5)
HPE ProLiant ML10 v2 G3240 4GB-U B120i 4LFF 1x1TB 350W PS Server/Promo (812127-AA5)