HPE BB873A StoreEver LTO-7 Ultrium 15000 Internal Tape Drive

[BB873A]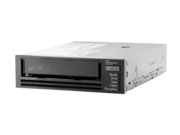 Bruttó ár:
1 116 089,- Ft
[878 810,- Ft + Áfa]
Elérhetőség:
Rendelésre (1-4 hét)
INGYENES HÁZHOZSZÁLLÍTÁS!
HP adathordozók, szalagos kazetták, cserélhetőlemez-kazetták
HP Ultrium szalagos mentőegységek
HPE ProLiant ML Servers
HPE szerver RAID vezérlők
HPE szerver, SCSI, SAS kábelek
HP LTO-7 Ultrium 15000 SAS Internal Tape Drive, the option to download Yosemite Server Backup Basic backup and recovery software, HP LTO-7 Ultrium 15 TB Data Cartridge, multi-language labels, mini-SAS SFF8482 to SFF8087 cable, performance tuning poster, documentation
3-year parts, no labor, no onsite support coverage. For more warranty information refer to http://h20564.www2.hpe.com/hpsc/wc/public/home.
HPE provides 3-year, next-day, product exchange, limited warranty for the HPE LTO Ultrium Tape Drives, plus 9x5 phone support
3-year, next-day, parts exchange, limited warranty, plus 9x5 phone support
https://www.hpe.com/h20195/v2/gethtml.aspx?docname=c04123270
https://www.hpe.com/h20195/v2/GetDocument.aspx?docname=c04123270
HPE ProLiant DL560 Gen9 E5-4610v3 1P 16GB-R B140i 8SFF 1x1200W PS Server/Promo (742255-AA5)
HPE ProLiant DL580 Gen9 E7-8893v3 4P 256GB-R P830i/4G 534FLR-SFP+ 4x1500W RPS Server (793314-B21)
HPE ProLiant DL560 Gen9 E5-4640v3 4P 128GB-R P840/4GB 16SFF 2x1200W RPS Perf Server (741066-291)
HPE ProLiant ML150 Gen9 E5-2603v4 8GB B140i 550W Hot Plug 4LFF SATA Svr/S-Buy (834617-S05)
HPE ProLiant ML30 Gen9 E3-1240v6 1P 16GB-U 8SFF 460W RPS Solution Server (P03707-S01)
HPE ProLiant DL180 Gen9 E5-2620v4 8GB-R B140i 8SFF 900W PS Server/Promo (848832-295)
HPE ProLiant ML30 Gen9 E3-1230v6 1P 8GB-U B140i 4LFF 460W RPS DVD Perf Server/TV (P03706-425)
HPE ProLiant DL180 Gen9 Hot Plug 8LFF Configure-to-order Server (754524-B21)
HPE LTO-7 Ultrium WORM Data Cartridge (C7977W)
HPE ProLiant ML350 Gen10 3106 1P 16GB-R S100i 4LFF 1x500W RPS Entry SATA Server (877620-001)
HPE ProLiant DL120 Gen9 E5-2620v4 8GB-R B140i 4LFF SATA 550W PS Server/S-Buy (839296-S01)
HPE ProLiant ML30 Gen9 E3-1220v6 1P 8GB-U B140i 4LFF 350W PS DVD Perf Server (P03705-375)
HPE ProLiant ML350 Gen10 3106 1P 16GB-R S100i 4LFF 1x500W RPS Entry SATA Server (877620-371)
HPE ProLiant ML30 Gen9 E3-1220v6 8GB-U B140i 4LFF 350W PS Server/S-Buy (873227-S05)
HPE ProLiant ML350 Gen9 Hot Plug 8SFF Configure-to-order Rack Server (754534-B21)
HPE ProLiant DL120 Gen9 E5-2630v4 8GB-R H240 8SFF 550W PS Entry Server (833870-B21)
HPE ProLiant DL560 Gen9 E5-4620v4 2P 64GB-R P440ar/2GB 8SFF 2x1200W RPS Base Server (830072-B21)
HPE ProLiant ML150 Gen9 E5-2620v4 1P 8GB B140i 2x900W Hot Plug 4LFF SAS Svr/S-Buy (860119-S01)
HPE ProLiant ML350 Gen9 Hot Plug 8LFF Configure-to-order Tower Server (754537-B21)
HPE ProLiant DL20 Gen9 E3-1240v6 16GB-U H240 4SFF 900W RPS Performance Server (871431-B21)
HPE ProLiant ML350 Gen10 4110 1P 16GB-R P408i-a 8SFF 1x800W RPS Base Server (877621-031)
HPE ProLiant ML30 Gen9 E3-1220v6 1P 8GB-U B140i 4LFF 350W PS DVD Perf Server (P03705-S01)
HPE ProLiant ML350 Gen9 E5-2620v4 1P 8GB-R P440ar 8SFF 500W PS Server/S-Buy (835851-S01)
HPE ProLiant DL120 Gen9 E5-2603v4 8GB-R B140i 4LFF SATA 550W PS Entry Server (830011-AA1)
HPE ProLiant DL20 Gen9 G4400 3.3 GHz 2-core 1P 8GB-U 290W PS Server/GO (P9H93A)
HPE ProLiant DL180 Gen9 E5-2620v4 16GB-R H240 8SFF 900W PS Server/Promo (833994-AA5)
HPE ProLiant ML350 Gen9 E5-2650v4 2P 32GB-R P440ar 8SFF 2x800W PS Perf Server (835265-031)
HPE ProLiant ML150 Gen9 E5-2620v4 16GB-R H240 Hot Plug 8SFF SAS 900W Perf Svr (834608-AA1)
HPE ProLiant ML350 Gen10 3104 1P 8GB-R S100i 4LFF NHP 500W PS Sub Entry SATA Server (877619-291)
HPE ProLiant DL120 Gen9 E5-1650v4 1P 8GB-R Non-hot Plug 4LFF 550W PS Server (Q0K01A)
HPE ProLiant ML30 Gen9 Hot Plug 4LFF Configure-to-order Server (823402-B21)
HPE ProLiant ML350 Gen10 4114 2P 32GB-R P408i-a 8SFF 2x800W RPS Perf Rack Server (877622-001)
HPE ProLiant ML150 Gen9 E5-2609v4 8GB-R B140i Hot Plug 4LFF SATA 550W Base Svr (834607-291)
HPE ProLiant ML30 Gen9 E3-1240v6 1P 16GB-U 8SFF 460W RPS Solution Server (P03707-291)
HPE ProLiant DL580 Gen9 E7-8890v3 4P 256GB-R P830i/4G 534FLR-SFP+ 4x1500W RPS Server (793312-291)
HPE ProLiant DL20 Gen9 E3-1270v5 1P 8GB-U Non-hot Plug 2LFF 290W PS Server (Q0K03A)
HPE ProLiant ML350 Gen10 4110 1P 16GB-R P408i-a 8SFF 1x800W RPS Base Server (877621-001)
HPE ProLiant DL180 Gen9 Non-hot Plug LFF Configure-to-order Server (754525-B21)
HPE ProLiant DL20 Gen9 E3-1220v6 8GB-U B140i 2LFF 290W PS Base Server (871429-291)
HPE ProLiant ML350 Gen10 5118 1P 16GB-R P408i-a 8SFF 1x800W RPS Server (Q9F47A)
HPE ProLiant ML350 Gen9 2xE5-2640v4 1P 16GB-R P440ar 8SFF 2x600GB 2x500W PS Server/S-Buy (835855-S05)
HPE ProLiant DL580 Gen9 E7-4809v3 2P 64GB-R P830i/2G 331FLR 2x1200W RPS Server (793308-B21)
HPE ProLiant DL20 Gen9 E3-1240v6 16GB-U H240 4SFF 290W PS Performance Server (871430-291)
HPE ProLiant ML150 Gen9 E5-2603v4 8GB-R B140i NHP 4LFF SATA 550W Entry Svr (834606-AA1)
HPE ProLiant ML30 Gen9 E3-1220v6 1P 8GB-U B140i 4LFF SATA 350W PS Base Server (872658-001)
HPE ProLiant DL180 Gen9 E5-2609v4 8GB-R H240 8SFF 550W PS Base Server (833973-291)
HPE ProLiant ML30 Gen9 E3-1220v6 1P 8GB-U B140i 4LFF SATA 350W PS Base Server (872658-371)
HPE ProLiant ML150 Gen9 E5-2603v4 8GB B140i 550W Hot Plug 4LFF SATA Svr/Promo (834621-295)
HP StorageWorks Mini-SAS kábel belső szalagos LTO-meghajtóhoz (AP746A)
HPE ProLiant ML350 Gen9 E5-2603v4 1P 8GB-R P440ar 8SFF 800W PS ES Server/Promo (835859-295)
HPE ProLiant DL120 Gen9 8SFF Configure-to-order Server (777426-B21)
HPE ProLiant ML30 Gen9 E3-1230v6 1P 8GB-U B140i 4LFF 460W RPS DVD Perf Server (P03706-375)
HPE ProLiant DL580 Gen9 E7-4820v4 1P 32GB-R P830i/2G 331FLR-SFP 1200W RPS Server (816819-AA1)
HPE ProLiant ML30 Gen9 E3-1230v5 1P 8GB-R B140i SATA 460W PS Server/TV (P9U51A)
HPE ProLiant DL20 Gen9 E3-1240v6 8GB-U B140i 2LFF 290W PS Server/Promo (872878-295)
HPE ProLiant ML150 Gen9 E5-2620v4 16GB-R H240 Hot Plug 8SFF SAS 900W Perf Svr (834608-291)
HPE ProLiant DL560 Gen9 E5-4640v3 4P 128GB-R P840/4GB 16SFF 2x1200W RPS Perf Server (741066-B21)
HPE ProLiant ML150 Gen9 E5-2609v4 16GB-R H240 4LFF 900W PS Svr/Promo (860121-375)
HPE ProLiant ML30 Gen9 E3-1220v6 8GB-U B140i 4LFF 350W PS Server/S-Buy (873227-001)
HPE ProLiant ML350 Gen9 E5-2620v4 16GB-R P440ar 8SFF 500W PS Base Server (835263-001)
HPE ProLiant DL560 Gen9 E5-4620v4 2P 64GB-R P440ar/2GB 8SFF 2x1200W RPS Base Server (830072-291)
HPE ProLiant ML150 Gen9 E5-2603v4 8GB-R B140i NHP 4LFF SATA 550W Entry Svr (834606-031)
HPE ProLiant DL560 Gen9 E5-4610v4 1P 16GB-R P440ar/2G 8SFF 1200W PS Server (830078-AA5)
HPE ProLiant ML150 Gen9 E5-2603v4 8GB-R B140i NHP 4LFF SATA 550W Entry Svr (834606-291)
HPE ProLiant ML350 Gen10 3104 1P 8GB-R S100i 4LFF NHP 500W PS Sub Entry SATA Server (877619-001)
HPE ProLiant DL180 Gen9 Hot Plug 12LFF Configure-to-order Server (775506-B21)
HPE ProLiant ML350 Gen9 E5-2609v4 1P 8GB-R B140i 8LFF 500W PS Entry Server (835262-031)
HPE ProLiant DL120 Gen9 E5-2623v4 8GB-R B140i 8SFF SATA 900W PS Server/Promo (839307-295)
HPE ProLiant ML350 Gen9 E5-2609v4 1P 8GB-R P440ar 8LFF 500W PS Server/S-Buy (835850-S01)
HPE ProLiant ML350 Gen10 4114 2P 32GB-R P408i-a 8SFF 2x800W RPS Perf Rack Server (877622-031)
HPE ProLiant DL560 Gen9 E5-4640v4 2P 32GB-R P440ar/2G 8SFF 2x1200W RPS Server (830080-AA5)
HPE ProLiant ML350 Gen10 3106 1P 16GB-R S100i 4LFF 1x500W RPS Entry SATA Server (877620-291)
HPE ProLiant DL180 Gen9 E5-2603v4 8GB-R B140i 8LFF 550W PS Entry Server (833971-291)
HPE ProLiant DL560 Gen9 E5-4667v4 2P 64GB-R P440ar/2G 8SFF 2x1200W RPS Server/S-Buy (830075-S01)
HPE ProLiant ML350 Gen10 4110 1P 16GB-R P408i-a 8SFF 1x800W RPS Base Server (877621-371)
HPE ProLiant DL560 Gen9 E5-4640v4 4P 128GB-R P840/4GB 16SFF 2x1200W RPS Perf Server (830073-AA1)
HPE ProLiant DL20 Gen9 E3-1220v6 16GB-U B140i 2LFF Non-hot Plug 290W PS Server/GO (872873-425)
HPE ProLiant DL20 Gen9 G4560 8GB-U 2LFF Non-hot Plug 290W PS Entry Server (871428-AA1)
HPE ProLiant DL580 Gen9 E7-4809v4 2P 64GB-R P830i/2G 331FLR 2x1200W RPS Server (816817-291)
HPE ProLiant DL560 Gen9 E5-4620v3 1P 16GB-R P440ar/2GB 8SFF 2x1200W RPS Server/Promo (742256-AA5)
HPE ProLiant DL580 Gen9 E7-4809v4 2P 64GB-R P830i/2G 331FLR 2x1200W RPS Server (816817-B21)
HPE ProLiant DL120 Gen9 E5-2630v4 8GB-R H240 8SFF 900W Server (Q0C68A)
HPE ProLiant DL120 Gen9 E5-2609v4 8GB-R B140i 4LFF SATA 550W PS Server/Promo (839304-AA5)
HPE ProLiant ML30 Gen9 E3-1240v6 1P 8GB-U B140i 4LFF SATA 460W RPS Perf Server (872659-371)
HPE ProLiant DL120 Gen9 E5-2603v4 8GB-R B140i 4LFF SATA 900W PS Server/Promo (839306-295)
HPE ProLiant ML350 Gen10 4114 2P 32GB-R P408i-a 8SFF 2x800W RPS Perf Rack Server (877622-371)
HPE ProLiant ML150 Gen9 Non-hot Plug 4LFF Configure-to-order Server (767062-B21)
HPE LTO-3 Ultrium 800 GB WORM Data Cartridge (C7973W)
HPE ProLiant ML30 Gen9 E3-1230v6 1P 8GB-U B140i 4LFF 460W RPS DVD Perf Server (P03706-S01)
HPE ProLiant DL180 Gen9 E5-2603v4 16GB-R H240 8SFF 550W PS Server/Promo (833991-375)
HPE ProLiant DL20 Gen9 E3-1220v6 8GB-U B140i 2LFF 290W PS DVD-RW Server/S-Buy (872868-S05)
HPE ProLiant DL580 Gen9 E7-8890v3 4P 256GB-R P830i/4G 534FLR-SFP+ 4x1500W RPS Server (793312-B21)
HPE ProLiant ML350 Gen9 E5-2620v4 1P 8GB-R P440ar 8SFF 500W PS Server/S-Buy (835853-S05)
HPE ProLiant ML30 Gen9 E3-1220v6 1P 8GB-U B140i 4LFF SATA 350W PS Base Server (872658-AA1)
HPE ProLiant DL180 Gen9 E5-2623v4 16GB-R P840 12LFF 900W PS Server (833974-291)
HPE ProLiant DL560 Gen9 E5-4610v3 2P 32GB-R B140i 8SFF SATA 1200W PS Entry Server (741064-AA1)
HPE ProLiant DL120 Gen9 E5-2603v4 1.7GHz 6-core 8GB-R H240 4LFF 550W Server (Q0C67A)
HPE ProLiant ML350 Gen9 E5-2620v4 1P 16GB-R P440ar 8SFF 2x800W PS Server (859040-375)
HPE ProLiant ML30 Gen9 E3-1240v6 1P 8GB-U B140i 4LFF SATA 460W RPS Perf Server (872659-001)
HPE ProLiant ML350 Gen9 E5-2620v4 2.1GHz 8-core 1P 16GB-R SAS 600GB (2x300GB) 500W Server/TV (Q0U81A)
HPE ProLiant DL180 Gen9 E5-2620v4 8GB-R B140i 8SFF 900W PS Server/Promo (848832-375)
HPE ProLiant ML350 Gen10 4116 1P 16GB-R P408i-a 8SFF 2x800W RPS Server/S-Buy (878767-S01)
HPE ProLiant DL180 Gen9 E5-2603v4 8GB-R B140i 8LFF 550W PS Server/S-Buy (833981-S05)
HPE ProLiant DL20 Gen9 2LFF Configure-to-order Server (819785-B21)
HPE ProLiant DL120 Gen9 Non-hot Plug 4LFF Configure-to-order Server (777428-B21)
HPE ProLiant DL20 Gen9 E3-1240v6 8GB-U B140i 2LFF 290W PS Server/S-Buy (873559-001)
HPE ProLiant DL120 Gen9 E5-2630v4 8GB-R H240 8SFF 550W PS Entry Server (833870-291)
HPE ProLiant ML30 Gen9 E3-1220v6 1P 8GB-U B140i 4LFF NHP 350W PS Entry Server (P03704-S01)
HPE ProLiant ML350 Gen10 3106 1P 16GB-R E208i-a 4LFF 500W PS Server/GO (878762-425)
HPE ProLiant ML30 Gen9 E3-1220v6 1P 8GB-U B140i 4LFF SATA 350W PS Base Server (872658-031)
HPE ProLiant ML350 Gen9 E5-2630v4 1P 8GB-R P440ar 8SFF 800W PS ES Server/Promo (835860-295)
HPE ProLiant ML150 Gen9 E5-2620v4 8GB B140i 550W Hot Plug 4LFF SATA Svr/Promo (834622-295)
HPE ProLiant DL20 Gen9 E3-1240v6 8GB-U B140i 4SFF 900W RPS Server/Promo (872881-295)
HPE ProLiant ML350 Gen10 4110 1P 16GB-R E208i-a 8SFF 1x800W RPS Solution Server (P04674-291)
HPE ProLiant DL560 Gen9 E5-4620v4 2P 16GB-R P440ar/2G 8SFF 2x1200W RPS Server (830079-AA5)
HPE ProLiant ML350 Gen10 3104 1P 8GB-R S100i 4LFF NHP 500W PS Sub Entry SATA Server (877619-371)
HPE ProLiant DL560 Gen9 E5-4640v4 4P 128GB-R P840/4GB 16SFF 2x1200W RPS Perf Server (830073-291)
HPE ProLiant DL580 Gen9 E7-4850v3 4P 128GB-R P830i/4G 534FLR-SFP+ 4x1200W RPS Server (793310-B21)
HPE ProLiant ML350 Gen9 E5-2620v4 1P 16GB-R P440ar 8LFF 500W PS Server/Promo (835856-AA5)
HPE ProLiant DL580 Gen9 E7-8880v4 2P 128GB-R P830i/2G 331FLR 2x1200W RPS Server/S-Buy (816821-S01)
HPE ProLiant ML350 Gen10 4108 1P 16GB-R P408i-a 8SFF 2x300GB 2x800W RPS Server/GO (878763-425)
HPE ProLiant ML150 Gen9 E5-2603v4 8GB-R B140i NHP 4LFF SATA 550W Entry Svr (834606-001)
HPE ProLiant ML30 Gen9 E3-1240v6 8GB-U B140i 8SFF 460W Server/Promo (873235-295)
HPE ProLiant ML150 Gen9 E5-2620v4 16GB-R H240 Hot Plug 8SFF SAS 900W Perf Svr (834608-421)
HPE ProLiant ML350 Gen10 4110 1P 16GB-R P408i-a 8SFF 1x800W RPS Server/S-Buy (878766-S01)
HPE ProLiant DL388 Gen9 E5-2603v3 1P 8GB-R P440ar 8SFF 500W PS Server (827009-AA1)
HPE ProLiant DL560 Gen9 E5-4620v3 2P 64GB-R P440ar/2GB 8SFF 2x1200W RPS Base Server (741065-AA1)
HPE ProLiant ML30 Gen9 E3-1220v6 1P 8GB-U B140i 4LFF 350W PS DVD Perf Server (P03705-291)
HPE ProLiant DL120 Gen9 E5-2609v4 8GB-R B140i 8SFF SATA 550W PS Server/Promo (839305-AA5)
HPE ProLiant ML30 Gen9 E3-1220v6 8GB-U B140i 4LFF 350W PS 1TB Server/TV (873230-425)
HPE ProLiant DL580 Gen9 E7-8890v4 4P 256GB-R P830i/4G 534FLR-SFP+ 4x1500W RPS Server (816815-B21)
HPE ProLiant ML350 Gen9 E5-2650v4 1P 8GB-R P440ar 8SFF 800W PS ES Server/Promo (835862-295)
HPE ProLiant ML350 Gen9 E5-2609v4 1P 16GB-R P440ar 8SFF 500W PS Server/GO (835849-425)
HPE ProLiant DL180 Gen9 E5-2620v4 16GB-R P440 8SFF 900W PS Server/GO (833988-425)
HPE ProLiant DL20 Gen9 E3-1220v6 8GB-U B140i 2LFF NHP 290W PS 1TB HDD DVD Svr/Promo (872874-375)
HPE ProLiant ML150 Gen9 E5-2603v4 8GB B140i 550W Hot Plug 4LFF SATA Svr/TV (860122-035)
HPE ProLiant DL20 Gen9 E3-1230v6 1P 8GB-U H240 4SFF 900W PS Solution Server (P06016-291)
HPE ProLiant ML30 Gen9 E3-1240v6 1P 8GB-U B140i 4LFF SATA 460W RPS Perf Server (872659-AA1)
HPE ProLiant DL20 Gen9 E3-1220v6 8GB-U B140i 4SFF 900W RPS Server/Promo (872880-295)
HPE ProLiant DL580 Gen9 E7-8893v4 4P 256GB-R P830i/4G 534FLR-SFP 4x1500W RPS Server (816814-B21)
HPE ProLiant DL120 Gen9 E5-1620v4 1P 8GB-R 8SFF B140i/ZM RPS Server (Q0J81A)
HPE ProLiant DL120 Gen9 E5-2603v4 8GB-R B140i 4LFF SATA 900W PS Server/Promo (839308-375)
HPE ProLiant ML350 Gen9 E5-2630v4 1P 16GB-R P440ar 8SFF 500W PS Server/S-Buy (835854-S05)
HPE ProLiant ML150 Gen9 E5-2620v4 16GB-R H240 Hot Plug 8SFF SAS 900W Perf Svr (834608-371)
HPE ProLiant ML30 Gen9 E3-1220v6 1P 8GB-U B140i 4LFF NHP 350W PS Entry Server (P03704-291)
HPE ProLiant DL180 Gen9 E5-2609v4 8GB-R B140i 8LFF 900W PS Server/S-Buy (833982-S05)
HPE ProLiant DL20 Gen9 E3-1240v6 16GB-U H240 4SFF 290W PS Performance Server (871430-B21)
HPE ProLiant ML150 Gen9 Hot Plug 4LFF Configure-to-order Server (767063-B21)
HPE ProLiant ML30 Gen9 E3-1220v6 8GB-U B140i 8SFF 460W Server/Promo (873234-295)
HPE ProLiant ML150 Gen9 E5-2609v4 8GB B140i 1TB 550W NHP 4LFF SATA Svr/GO (834614-425)
HPE ProLiant DL560 Gen9 E5-4610v4 2P 32GB-R B140i 8SFF SATA 1200W PS Entry Server (830071-B21)
HPE ProLiant ML150 Gen9 E5-2603v4 1.7GHz 6-core 8GB-R H240 8SFF 900W Server (P9V68A)
HPE ProLiant DL180 Gen9 E5-2609v4 16GB-R H240 8SFF 550W PS Server/Promo (833992-AA5)
HPE ProLiant ML30 Gen9 E3-1230v6 1P 8GB-U B140i 4LFF 460W RPS DVD Perf Server (P03706-291)
HPE ProLiant DL120 Gen9 E5-1620v4 8GB-R B140i 4LFF SATA 900W PS Server/Promo (844187-295)
HPE ProLiant DL560 Gen9 E5-4655v4 2P 64GB-R P440ar/2G 8SFF 2x1200W RPS Server/S-Buy (830077-S01)
HPE ProLiant DL20 Gen9 E3-1220v6 8GB-U B140i 4SFF 290W PS Server/Promo (872879-295)
HPE ProLiant DL20 Gen9 G4560 8GB-U 2LFF Non-hot Plug 290W PS Entry Server (871428-291)
HPE ProLiant ML30 Gen9 E3-1240v6 1P 8GB-U B140i 4LFF SATA 460W RPS Perf Server (872659-031)
HPE ProLiant ML350 Gen9 E5-2609v4 1P 8GB-R P440ar 8SFF 500W PS ES Server/Promo (845158-375)
HPE ProLiant DL580 Gen9 E7-8893v4 4P 256GB-R P830i/4G 534FLR-SFP 4x1500W RPS Server (816814-291)
HPE ProLiant DL20 Gen9 4SFF Configure-to-order Server (819786-B21)
HPE ProLiant ML150 Gen9 E5-2609v4 8GB-R B140i Hot Plug 4LFF SATA 550W Base Svr (834607-371)
HPE ProLiant ML150 Gen9 E5-2620v4 2.1GHz 8-core 8GB-R H240 8SFF 900W Server (P9V69A)
HPE ProLiant ML150 Gen9 E5-2620v4 2P 2x8GB H240 900W Hot Plug 8SFF SAS Svr/S-Buy (834619-S01)
HPE ProLiant ML30 Gen9 E3-1220v6 8GB-U B140i 4LFF 460W Server/Promo (873233-375)
HPE ProLiant DL580 Gen9 E7-4830v3 1P 32GB-R P830i/2G 331FLR-SFP+ 1200W RPS Server (793318-AA1)
HPE ProLiant ML30 Gen9 E3-1220v6 8GB-U B140i 4LFF 350W PS 2TB Server/TV (873232-425)
HPE ProLiant ML350 Gen10 5118 2P 32GB-R P408i-a 8SFF 2x800W RPS Perf Server (877623-371)
HPE ProLiant ML150 Gen9 E5-2609v4 8GB B140i 550W Hot Plug 4LFF SATA Svr/S-Buy (834616-S01)
HPE ProLiant ML350 Gen9 E5-2620v4 1P 16GB-R P440ar 8SFF 2x300GB 500W PS Server/GO (835848-425)
HPE ProLiant DL580 Gen9 E7-4809v3 1P 16GB-R P830i/2G 331FLR-SFP+ 1200W RPS Server (793316-AA1)
HPE ProLiant ML350 Gen10 5118 2P 32GB-R P408i-a 8SFF 2x800W RPS Perf Server (877623-031)
HPE ProLiant DL388 Gen9 E5-2620v3 1P 16GB-R P440ar 8SFF 500W PS Server (827007-AA1)
HPE ProLiant DL180 Gen9 E5-2603v4 8GB-R B140i 8LFF NHP 550W PS Entry Server (833971-AA1)
HPE ProLiant DL560 Gen9 E5-4610v3 2P 32GB-R B140i 8SFF SATA 1200W PS Entry Server (741064-B21)
HPE ProLiant ML350 Gen10 3104 1P 8GB-R S100i 4LFF NHP 500W PS Sub Entry SATA Server (877619-AA1)
HPE ProLiant DL560 Gen9 Configure-to-order Server (742657-B21)
HPE ProLiant DL580 Gen9 E7-4850v3 4P 128GB-R P830i/4G 534FLR-SFP+ 4x1200W RPS Server (793310-291)
HPE ProLiant ML350 Gen9 E5-2640v4 2.4 GHz 10-core 1P 32GB-R 500W RPS Server/TV (Q0P28A)
HPE ProLiant DL120 Gen9 E5-2623v4 8GB-R B140i 8SFF SATA 900W PS Server/Promo (839309-375)
HPE ProLiant ML350 Gen9 E5-2630v4 1P 16GB-R P440ar 8SFF 500W PS Server/Promo (835857-AA5)
HPE ProLiant ML150 Gen9 E5-2603v4 8GB-R B140i NHP 4LFF SATA 550W Entry Svr (834606-371)
HPE ProLiant DL20 Gen9 E3-1240v6 16GB-U H240 4SFF 290W PS Performance Server (871430-AA1)
HPE ProLiant DL120 Gen9 E5-2603v4 8GB-R B140i 4LFF SATA 550W PS Entry Server (830011-291)
HP StorageWorks SAS MIN-MIN 1X-4M kábelmodul-készlet (AE465A)
HPE ProLiant ML350 Gen9 E5-2609v4 1P 8GB-R B140i 8LFF 500W PS Entry Server (835262-AA1)
HPE ProLiant DL180 Gen9 E5-2609v4 8GB-R B140i 8LFF 550W PS Server/S-Buy (833976-S01)
HPE ProLiant ML30 Gen9 G4600 8GB-U B140i 4LFF Non-hot-plug 350W Svr/Promo (873236-295)
HPE ProLiant ML350 Gen10 3104 1P 8GB-R S100i 4LFF NHP 500W PS Sub Entry SATA Server (877619-031)
HPE ProLiant ML350 Gen9 E5-2620v4 16GB-R P440ar 8SFF 500W PS Base Server (835263-371)
HPE ProLiant ML350 Gen9 2xE5-2630v4 2P 32GB-R P440ar 8SFF 2x800W PS Perf ES Rack Server (835264-421)
HPE ProLiant ML150 Gen9 E5-2620v4 16GB-R H240 Hot Plug 8SFF SAS 900W Perf Svr (834608-001)
HPE ProLiant DL120 Gen9 E5-1603v4 1P 8GB-R 4LFF B140i/ZM RPS Server (Q0J79A)
HPE ProLiant DL388 Gen9 E5-2630v3 1P 32GB-R P440ar 8SFF 500W PS Server (827008-AA1)
HPE ProLiant DL560 Gen9 E5-4610v4 2P 32GB-R B140i 8SFF SATA 1200W PS Entry Server (830071-AA1)
HPE ProLiant ML350 Gen10 4108 1P 16GB-R P408i-a 8SFF 1x800W RPS Server (Q9F46A)
HPE ProLiant ML350 Gen9 E5-2650v4 2P 32GB-R P440ar 8SFF 2x800W PS Perf Server (835265-001)
HPE ProLiant DL180 Gen9 E5-2609v4 8GB-R H240 8LFF 550W PS Base Server (833972-291)
HPE ProLiant ML30 Gen9 E3-1230v6 8GB-U B140i 4LFF 350W PS Server/S-Buy (873228-001)
HPE ProLiant ML150 Gen9 E5-2640v4 2P 2x16GB H240 900W Hot Plug 8SFF SAS Svr/S-Buy (834620-S01)
HPE ProLiant ML350 Gen10 4110 1P 16GB-R P408i-a 8SFF 1x800W RPS Base Server (877621-AA1)
HPE ProLiant DL180 Gen9 E5-2630v4 8GB-R B140i 8SFF 900W PS Server/Promo (833991-295)
HPE ProLiant ML350 Gen9 E5-2630v4 1P 8GB-R P440ar 8LFF 800W PS ES Server/Promo (835861-295)
HPE ProLiant DL180 Gen9 E5-2609v4 8GB-R H240 8LFF 550W PS Base Server (833972-AA1)
HPE ProLiant ML30 Gen9 Non-hot Plug 4LFF Configure-to-order Server (823401-B21)
HPE ProLiant DL580 Gen9 E7-4850v4 4P 128GB-R P830i/4G 534FLR-SFP 4x1200W RPS Server (816816-B21)
HPE ProLiant ML350 Gen9 E5-2609v4 1P 8GB-R P440ar 8LFF 800W PS ES Server/Promo (845159-295)
HPE ProLiant ML350 Gen10 3106 1P 8GB-R S100i 4LFF 500W PS Server/Promo (879819-375)
HPE ProLiant DL180 Gen9 E5-2623v4 16GB-R P840 12LFF 900W PS Server (833974-B21)
HPE ProLiant DL560 Gen9 E5-4620v3 2P 64GB-R P440ar/2GB 8SFF 2x1200W RPS Base Server (741065-291)
HPE ProLiant DL120 Gen9 E5-2609v4 8GB-R B140i 4LFF SATA 550W PS Server/S-Buy (839295-S01)
HPE ProLiant DL560 Gen9 Special Server (P4K91A)
HPE ProLiant DL20 Gen9 E3-1220v6 8GB-U B140i 2LFF Non-hot Plug 290W PS Server (873558-001)
HPE ProLiant DL560 Gen9 E5-4640v4 4P 128GB-R P840/4GB 16SFF 2x1200W RPS Perf Server (830073-B21)
HPE ProLiant DL580 Gen9 E7-8893v3 4P 256GB-R P830i/4G 534FLR-SFP+ 4x1500W RPS Server (793314-291)
HPE ProLiant DL560 Gen9 E5-4610v4 2P 32GB-R B140i 8SFF SATA 1200W PS Entry Server (830071-291)
HPE ProLiant DL580 Gen9 E7-4809v4 1P 16GB-R P830i/2G 331FLR-SFP 1200W RPS Server (816820-AA1)
HPE ProLiant ML350 Gen9 E5-2609v4 1.9GHz 6-core 1P 16GB-R SATA 500W RPS Server/TV (Q0P29A)
HPE ProLiant ML150 Gen9 E5-2620v4 16GB-R H240 Hot Plug 8SFF SAS 900W Perf Svr (834608-031)
HPE ProLiant ML30 Gen9 E3-1220v6 8GB-U B140i 4LFF 350W PS 2TB Server/GO (873231-425)
HPE ProLiant DL180 Gen9 E5-2609v4 8GB-R H240 8LFF 550W PS Base Server (833972-B21)
HPE ProLiant DL180 Gen9 Special Server (860134-S01)
HPE ProLiant ML150 Gen9 E5-2603v4 8GB-R B140i NHP 4LFF SATA 550W Entry Svr (834606-421)
HP SAS Min-Min 1x 2M kábel szerelőkészlet (AE470A)
HPE ProLiant ML30 Gen9 E3-1240v6 1P 16GB-U 8SFF 460W RPS Solution Server (P03707-375)
HPE ProLiant DL180 Gen9 E5-2603v4 8GB-R B140i 4LFF NHP 550W PS Entry Server (833970-291)
HPE ProLiant ML30 Gen9 E3-1220v6 8GB-U B140i 4LFF 350W PS Server/S-Buy (873507-001)
HPE ProLiant DL580 Gen9 E7-8890v4 4P 256GB-R P830i/4G 534FLR-SFP+ 4x1500W RPS Server (816815-291)
HPE ProLiant DL560 Gen9 E5-4610v3 2P 32GB-R B140i 8SFF SATA 1200W PS Entry Server (741064-291)
HPE ProLiant DL20 Gen9 E3-1240v6 16GB-U H240 4SFF 900W RPS Server/S-Buy (873560-001)
HPE ProLiant ML150 Gen9 E5-2609v4 8GB-R B140i Hot Plug 4LFF SATA 550W Base Svr (834607-001)
HPE ProLiant DL560 Gen9 E5-4620v4 2P 64GB-R P440ar/2GB 8SFF 2x1200W RPS Base Server (830072-AA1)
HPE ProLiant DL120 Gen9 E5-1620v4 8GB-R B140i 4LFF SATA 900W PS Server/Promo (844188-375)
HPE ProLiant ML350 Gen9 E5-2609v4 1P 8GB-R B140i 8LFF 500W PS Entry Server (835262-421)
HPE ProLiant ML350 Gen9 E5-2640v4 1P 16GB-R P440ar 8SFF 2x800W PS Server/S-Buy (835852-S01)
HPE ProLiant DL120 Gen9 E5-1603v4 1P 8GB-R 8SFF B140i/ZM RPS Server (Q0J80A)
HPE ProLiant ML150 Gen9 E5-2609v4 8GB-R B140i Hot Plug 4LFF SATA 550W Base Svr (834607-AA1)
HPE ProLiant ML350 Gen10 4108 1P 32GB-R E208i-a 8LFF 1x800W RPS Server/S-Buy (879817-S05)
HPE ProLiant ML150 Gen9 Hot Plug 8SFF Configure-to-order Server (767064-B21)
HPE ProLiant DL60 Gen9 E5-2603v4 8GB-R B140i 4LFF SATA 550W PS Server/GO (840622-425)
HPE ProLiant DL120 Gen9 E5-2603v4 8GB-R B140i 4LFF SATA 550W PS Server/GO (839302-425)
HPE ProLiant DL180 Gen9 E5-2609v4 1.7GHz 8-core 8GB-R 8LFF 550W Server (Q0C64A)
HPE ProLiant DL120 Gen9 E5-2630v4 8GB-R H240 8SFF 550W PS Entry Server (833870-AA1)
HPE ProLiant ML30 Gen9 E3-1220v6 1P 8GB-U B140i 4LFF SATA 350W PS Base Server (872658-291)
HPE ProLiant ML350 Gen10 4110 1P 16GB-R E208i-a 8SFF 1x800W RPS Solution Server (P04674-S01)
HPE ProLiant DL560 Gen9 E5-4620v3 2P 64GB-R P440ar/2GB 8SFF 2x1200W RPS Base Server (741065-B21)
HPE ProLiant ML350 Gen9 E5-2609v4 1P 8GB-R B140i 8LFF 500W PS Entry Server (835262-001)
HPE ProLiant DL120 Gen9 4LFF Configure-to-order Server (777427-B21)
HPE ProLiant DL560 Gen9 E5-4640v3 1P 32GB-R P440ar/2GB 8SFF 2x1200W RPS Server/Promo (742257-AA5)
HPE ProLiant DL120 Gen9 E5-2630v4 8GB-R H240 8SFF 900W Server (Q0C66A)
HPE ProLiant ML350 Gen9 E5-2620v4 16GB-R P440ar 8SFF 500W PS Base Server (835263-AA1)
HPE ProLiant DL20 Gen9 E3-1220v6 8GB-U B140i 2LFF 290W PS Base Server (871429-B21)
HPE ProLiant ML30 Gen9 E3-1240v6 8GB-U B140i 4LFF 460W PS Server/S-Buy (873229-001)
HPE ProLiant DL580 Gen9 E7-4830v4 1P 32GB-R P830i/2G 331FLR-SFP 1200W RPS Server (816818-AA1)
HPE ProLiant ML30 Gen9 E3-1220v6 8GB-U B140i 4LFF 350W PS 1TB Server/TV (873230-035)
HPE ProLiant DL580 Gen9 E7-4809v3 2P 64GB-R P830i/2G 331FLR 2x1200W RPS Server (793308-291)
HPE ProLiant ML350 Gen10 5118 2P 32GB-R P408i-a 8SFF 2x800W RPS Perf Server (877623-001)
HPE ProLiant ML150 Gen9 E5-2620v4 8GB B140i 1TB 550W Hot Plug 4LFF SATA Svr/S-Buy (834618-S05)
HPE ProLiant ML350 Gen9 2xE5-2630v4 2P 32GB-R P440ar 8SFF 2x800W PS Perf ES Rack Server (835264-001)
HPE ProLiant DL180 Gen9 Hot Plug 8SFF Configure-to-order Server (754523-B21)
HPE ProLiant DL20 Gen9 E3-1220v6 16GB-U B140i 2LFF Non-hot Plug 290W PS Server/TV (872872-425)
HPE ProLiant DL180 Gen9 E5-2603v4 1.7GHz 6-core 8GB-R H240 8LFF 900W Server (Q0C62A)
HPE ProLiant DL560 Gen9 E5-4627v4 2P 64GB-R P440ar/2G 8SFF 2x1200W RPS Server/S-Buy (830076-S01)
HPE ProLiant ML30 Gen9 E3-1220v6 1P 8GB-U B140i 4LFF SATA 350W PS Base Server (872658-201)
HPE ProLiant DL60 Gen9 4LFF Configure-to-order Server (777403-B21)
HPE ProLiant ML350 Gen10 4114 1P 16GB-R P408i-a 8SFF 1x800W RPS Server/Promo (879822-295)
HPE ProLiant DL580 Gen9 E7-4820v3 1P 32GB-R P830i/2G 331FLR-SFP+ 1200W RPS Server (793317-AA1)
HPE ProLiant ML350 Gen9 2xE5-2630v4 2P 32GB-R P440ar 8SFF 2x800W PS Perf ES Rack Server (835264-031)
HPE ProLiant ML350 Gen9 E5-2620v4 16GB-R P440ar 8SFF 500W PS Base Server (835263-031)
HPE ProLiant DL180 Gen9 E5-2603v4 8GB-R B140i 4LFF NHP 550W PS Entry Server (833970-B21)
HPE ProLiant ML30 Gen9 Hot Plug 8SFF Configure-to-order Server (823403-B21)
HPE ProLiant ML150 Gen9 E5-2609v4 8GB B140i 900W Hot Plug 4LFF SATA Svr/S-Buy (860120-S01)
HPE ProLiant DL20 Gen9 E3-1230v6 1P 8GB-U H240 4SFF 900W PS Solution Server (P06049-B21)
HPE ProLiant ML30 Gen9 E3-1220v6 1P 8GB-U B140i 4LFF NHP 350W PS Entry Server/TV (P03704-425)
HPE ProLiant ML150 Gen9 E5-2609v4 1.7GHz 8-core 1P 8GB-R 900W Server/TV (Q0U80A)
HPE ProLiant DL120 Gen9 E5-2603v4 8GB-R B140i 4LFF SATA 550W PS Entry Server (830011-B21)
HPE ProLiant ML350 Gen9 E5-2650v4 2P 32GB-R P440ar 8SFF 2x800W PS Perf Server (835265-421)
HPE ProLiant DL180 Gen9 E5-2620v4 8GB-R P440 8SFF 900W PS Server/S-Buy (833978-S01)
HPE ProLiant ML30 Gen9 E3-1240v6 1P 8GB-U B140i 4LFF SATA 460W RPS Perf Server (872659-291)
HPE ProLiant ML150 Gen9 E5-2609v4 8GB-R B140i Hot Plug 4LFF SATA 550W Base Svr (834607-421)
HPE ProLiant ML350 Gen9 E5-2609v4 1P 8GB-R B140i 8LFF 500W PS Entry Server (835262-371)
HPE ProLiant DL180 Gen9 E5-2609v4 8GB-R B140i 8SFF 900W PS Server/Promo (833990-375)
HPE ProLiant ML350 Gen9 E5-2620v4 1P 8GB-R P440ar 8SFF 800W PS ES Server/Promo (835858-295)
HPE ProLiant ML350 Gen10 3106 1P 16GB-R S100i 4LFF 1x500W RPS Entry SATA Server (877620-031)
HPE ProLiant DL560 Gen9 E5-4669v4 2P 64GB-R P440ar/2G 8SFF 2x1200W RPS Server/S-Buy (830074-S01)
HPE ProLiant DL180 Gen9 E5-2603v4 1.7GHz 6-core 8GB-R H240 8SFF 900W Server (Q0C63A)
HPE ProLiant ML150 Gen9 E5-2609v4 8GB-R B140i Hot Plug 4LFF SATA 550W Base Svr (834607-031)
HPE ProLiant DL20 Gen9 G4560 8GB-U 2LFF Non-hot Plug 290W PS Entry Server (871428-B21)
HPE ProLiant ML350 Gen10 3106 1P 16GB-R S100i 4LFF 1x500W RPS Entry SATA Server (877620-AA1)
HPE ProLiant ML350 Gen10 3104 1P 16GB-R P408i-a 8SFF 1x800W RPS Server (Q9F45A)
HPE ProLiant DL20 Gen9 E3-1220v6 8GB-U B140i 2LFF 290W PS Base Server (871429-AA1)
HPE ProLiant ML30 Gen9 E3-1240v6 1P 16GB-U 8SFF 460W RPS Solution Server/TV (P03707-425)
HPE ProLiant DL580 Gen9 E7-8860v4 2P 128GB-R P830i/2G 331FLR 2x1200W RPS Server/S-Buy (816822-S01)
HPE ProLiant ML350 Gen9 Hot Plug 8SFF Configure-to-order Tower Server (754536-B21)
HPE ProLiant ML30 Gen9 E3-1220v6 1P 8GB-U B140i 4LFF 350W PS DVD Perf Server/TV (P03705-425)
HPE ProLiant ML30 Gen9 E3-1220v6 1P 8GB-U B140i 4LFF SATA 350W PS Base Server (872658-421)
HPE ProLiant DL580 Gen9 Configure-to-order Server (793161-B21)
HPE ProLiant DL20 Gen9 Non-hot Plug 2LFF Configure-to-order Server (819784-B21)
HPE ProLiant ML150 Gen9 E5-2603v4 8GB H240 900W Hot Plug 8SFF SAS Svr/Promo (834623-295)
HPE ProLiant DL20 Gen9 E3-1220v6 8GB-U B140i 2LFF 290W PS 1TB HDD DVD-RW Svr/Promo (872875-375)
HPE ProLiant DL180 Gen9 E5-2603v4 8GB-R B140i 8LFF 550W PS Entry Server (833971-B21)
HPE ProLiant DL20 Gen9 E3-1240v6 16GB-U B140i 2LFF 290W PS 2TB HDD DVD-RW Svr/Promo (872877-375)
HPE ProLiant DL388 Gen9 E5-2609v3 1P 16GB-R P440ar 8SFF 500W PS Server (827006-AA1)
HPE ProLiant DL560 Gen9 E5-4640v3 4P 128GB-R P840/4GB 16SFF 2x1200W RPS Perf Server (741066-AA1)
HPE ProLiant ML30 Gen9 E3-1240v6 1P 8GB-U B140i 4LFF SATA 460W RPS Perf Server (872659-421)
HPE ProLiant DL180 Gen9 E5-2609v4 8GB-R H240 8SFF 550W PS Base Server (833973-B21)
HPE ProLiant ML350 Gen9 E5-2620v4 16GB-R P440ar 8SFF 500W PS Base Server (835263-421)
HPE ProLiant DL580 Gen9 E7-4850v4 4P 128GB-R P830i/4G 534FLR-SFP 4x1200W RPS Server (816816-291)
HPE ProLiant ML350 Gen10 4110 1P 16GB-R E208i-a 8SFF 1x800W RPS Solution Server (P04674-375)
HPE ProLiant ML30 Gen9 E3-1220v6 1P 8GB-U B140i 4LFF NHP 350W PS Entry Server (P03704-375)
HPE ProLiant DL180 Gen9 E5-2609v4 8GB-R B140i 8SFF 900W PS Server/Promo (833990-295)
HPE ProLiant DL20 Gen9 E3-1220v6 16GB-U B140i 2LFF 290W PS 2TB HDD DVD-RW Svr/Promo (872876-375)
HPE ProLiant DL120 Gen9 E5-2603v4 1.7GHz 6-core 8GB-R H240 8SFF 900W Server (Q0C65A)