HP 737953-B21 8GB USB Enterprise Mainstream Flash Media Drive Key Kit

[737953-B21]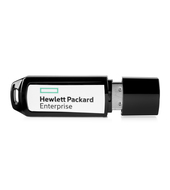 HPE ProLiant DL Servers
HPE ProLiant ML Servers
Virtualizációs szoftver
(1) 8GB USB Enterprise Mainstream Flash Media Drive Key Kit
8GB USB Enterprise Mainstream Flash Media Drive Key Kit
HPE Flash Media Kits have a 1-year limited warranty regardless of the warranty period for the system in which they are installed.
57.24 (L) x 17.29 (W) x 9.5 mm (H)
20+ MB/second Read Transfer Rate,17 10+ MB/second Write Transfer Rate
SD and microSD are trademarks or registered trademarks of SD-3C in the United States, other countries or both. All other third-party trademark(s) is/are property of their respective owner(s).
HPE Apollo 4200 Gen9 E5-2620v4 20MB-R 48SFF 1400W PS Server (849879-291)
HPE ProLiant ML350 Gen10 3104 1P 8GB-R S100i 4LFF NHP 500W PS Sub Entry SATA Server (877619-031)
HPE ProLiant DL380 Gen10 4114 96W 2P 16G-2R P408i-a 8SFF 1x500W PS Server (Q8T92A)
HPE ProLiant DL580 Gen9 E7-8890v4 4P 256GB-R P830i/4G 534FLR-SFP+ 4x1500W RPS Server (816815-B21)
HPE ProLiant DL380 Gen9 Special Server (P1N16C)
HPE ProLiant ML350 Gen9 2xE5-2630v4 2P 32GB-R P440ar 8SFF 2x800W PS Perf ES Rack Server (835264-421)
HPE ProLiant BL460c Gen9 E5-v3 10Gb/20Gb FlexibleLOM Configure-to-order Blade Server (727021-B21)
HPE ProLiant ML110 Gen10 3104 1P 8GB-R S100i 4LFF NHP 1TB 350W PS Server/Promo (880647-375)
HPE ProLiant DL360 Gen9 E5-2609v3 1P 16GB-R SAS 600GB 500W PS Server/GO (K8N30A)
HPE ProLiant DL380 Gen10 3106 1P 16GB-R S100i 8LFF 500W PS Entry SATA Server (868709-291)
HPE ProLiant ML110 Gen9 E5-2603v4 8GB-R B140i 4LFF 1x1TB 350W PS Server/Promo (840676-AA5)
HPE ProLiant ML350 Gen10 4114 2P 32GB-R P408i-a 8SFF 2x800W RPS Perf Rack Server (877622-031)
HPE ProLiant ML30 Gen9 E3-1220v6 8GB-U B140i 4LFF 350W PS 2TB Server/GO (873231-425)
HPE ProLiant DL120 Gen9 E5-1620v4 8GB-R B140i 4LFF SATA 900W PS Server/Promo (844187-295)
HPE ProLiant DL380 Gen9 E5-2640v4 2.4 GHz 10-core 1P 32GB-R 500W RPS Server/TV (Q0P27A)
HPE ProLiant ML150 Gen9 E5-2603v4 8GB-R B140i NHP 4LFF SATA 550W Entry Svr (834606-291)
HPE ProLiant DL380 Gen10 4110 1P 32GB-R P816i-a 12LFF 2x800W PS Base Server (868710-B21)
HPE ProLiant DL20 Gen9 E3-1240v6 16GB-U H240 4SFF 900W RPS Server/S-Buy (873560-001)
HPE ProLiant ML110 Gen10 3104 1P 8GB-R S100i 4LFF NHP SATA 350W PS DVD Entry Server (P03684-291)
HPE ProLiant ML350 Gen9 E5-2603v4 1P 8GB-R P440ar 8SFF 800W PS ES Server/Promo (835859-295)
HPE ProLiant DL380 Gen10 4108 1P 16GB-R P408i-a 8SFF 3x300GB 1x500W PS Server/Promo (875768-375)
HPE ProLiant ML350 Gen10 3106 1P 16GB-R S100i 4LFF 1x500W RPS Entry SATA Server (877620-001)
HPE ProLiant DL580 Gen10 5120 2P 32GB-R P408i-p 8SFF 2x1600W PS Entry Server (869852-AA1)
HPE ProLiant BL460c Gen9 E5-2690v4 2P 128GB-R P244br Server/S-Buy (868027-S01)
HPE ProLiant DL380 Gen9 E5-2620v4 1P 16GB-R P440ar 8SFF 500W PS Server/GO (843557-425)
HPE ProLiant ML30 Gen9 E3-1230v6 1P 8GB-U B140i 4LFF 460W RPS DVD Perf Server (P03706-291)
HPE ProLiant XL750f Gen9 Tray Node Server (862893-B21)
HPE ProLiant DL385 Gen10 7251 1P 16GB-R P408i-a 8SFF 500W RPS Solution Server (P05887-291)
HPE ProLiant DL120 Gen9 E5-2630v4 8GB-R H240 8SFF 550W PS Entry Server (833870-B21)
HPE ProLiant DL380 Gen9 E5-2650v3 2P 32GB-R P440ar 8SFF 2x10Gb 2x800W Perf Server (752689-B21)
HPE ProLiant ML110 Gen10 3104 1P 8GB-R S100i 4LFF NHP SATA 350W PS Entry Server (878450-031)
HPE ProLiant DL380 Gen9 E5-2620v4 1P 16GB P440ar 24SFF 800W PS Server/S-Buy (859084-S01)
HPE ProLiant ML350 Gen10 4110 1P 16GB-R P408i-a 8SFF 1x800W RPS Base Server (877621-031)
HPE ProLiant ML110 Gen9 E5-1620v4 8GB-R B140i 4LFF 550W PS Server/Promo (840681-295)
HPE ProLiant DL380 Gen9 E5-2620v4 1P 8GB-R H240ar 8SFF 500W PS Server (845805-375)
HPE ProLiant ML150 Gen9 E5-2603v4 1.7GHz 6-core 8GB-R H240 8SFF 900W Server (P9V68A)
HPE ProLiant WS460c Gen9 Workstation (DUMWS460CGEN9WS)
HPE ProLiant DL360 Gen10 4110 1P 16GB-R P408i-a 8SFF 500W PS Performance Server (P06453-291)
HPE ProLiant DL360p Gen8 E5-2640 2P 16GB-R P420i Hot Plug SFF 460W PS ES Server (677200-291)
HPE ProLiant DL580 Gen9 E7-4850v3 4P 128GB-R P830i/4G 534FLR-SFP+ 4x1200W RPS Server (793310-291)
HPE ProLiant ML30 Gen9 E3-1220v6 8GB-U B140i 4LFF 350W PS Server/S-Buy (873507-001)
HPE ProLiant DL360 Gen9 E5-2650v4 2P 32GB-R P440ar 8SFF 800W RPS Perf SAS Server (818209-AA1)
HPE ProLiant DL325 Gen10 7351P 1P 16GB-R E208i-a 8SFF 1x500W PS Performance Server (P04647-291)
HPE ProLiant DL120 Gen9 E5-1650v4 1P 8GB-R Non-hot Plug 4LFF 550W PS Server (Q0K01A)
HPE ProLiant ML110 Gen10 4110 1P 16GB-R 8SFF 800W RPS Solution Server (P03687-375)
HPE ProLiant DL560 Gen10 6134 2P 64GB-R P408i-a 8SFF 4x800W PS Server/S-Buy (840374-S01)
HPE ProLiant DL360 Gen9 E5-2620v4 1P 8GB-R P440ar 8SFF 500W PS Server (844984-295)
HPE ProLiant DL380 Gen10 4108 1P 16GB-R P408i-a 8SFF 1x500W PS Server/Promo (875769-295)
HPE Synergy 620 Gen9 2S-EX Base Compute Module (834484-B21)
HPE ProLiant ML150 Gen9 Hot Plug 4LFF Configure-to-order Server (767063-B21)
HPE ProLiant ML30 Gen9 E3-1220v6 1P 8GB-U B140i 4LFF 350W PS DVD Perf Server/TV (P03705-425)
HPE ProLiant ML150 Gen9 E5-2620v4 1P 8GB B140i 2x900W Hot Plug 4LFF SAS Svr/S-Buy (860119-S01)
HPE ProLiant DL380 Gen9 Special Server (P1N15C)
HPE ProLiant ML350 Gen9 E5-2650v4 2P 32GB-R P440ar 8SFF 2x800W PS Perf Server (835265-421)
HPE ProLiant DL380 Gen9 E5-2609v3 1P 8GB-R B140i 4LFF SATA 500W PS Entry Server (766342-B21)
HPE ProLiant DL380 Gen9 E5-2690v3 2P 32GB-R P440ar 8SFF 2x10Gb 2x800W High Perf Server (803860-291)
HPE ProLiant DL360 Gen9 E5-2640v4 1P 8GB-R P440ar 8SFF 500W PS Server (844985-375)
HPE ProLiant DL380 Gen9 E5-2620v4 1P 16GB-R P840ar 12LFF 2x800W PS Base Server (826683-B21)
HPE ProLiant DL380 Gen10 6130 2P 64GB-R P408i-a 8SFF 2x800W PS Performance Server (879938-B21)
HPE ProLiant DL20 Gen9 E3-1220v6 8GB-U B140i 2LFF 290W PS 1TB HDD DVD-RW Svr/Promo (872875-375)
HPE ProLiant DL360 Gen9 E5-2640v4 1P 16GB-R P440ar 8SFF 500W PS Base Server (848736-AA1)
HPE ProLiant DL380 Gen10 6130 96W 2P 16G-2R P408i-a 8SFF 1x800W PS Server (Q8T87A)
HPE ProLiant ML350 Gen9 E5-2630v4 1P 16GB-R P440ar 8SFF 500W PS Server/S-Buy (835854-S05)
HPE ProLiant DL380 Gen10 4114 1P 16GB-R P408i-a+Expander 24SFF 2x800W PS Server/SB (875766-S01)
HPE ProLiant DL360 Gen10 3104 1P 8GB-R S100i 4LFF 500W PS Base Server (P01880-AA1)
HPE ProLiant ML350 Gen10 5118 2P 32GB-R P408i-a 8SFF 2x800W RPS Perf Server (877623-031)
HPE ProLiant DL120 Gen9 E5-2603v4 8GB-R B140i 4LFF SATA 550W PS Entry Server (830011-AA1)
HPE ProLiant DL380 Gen9 12LFF Configure-to-order Server (719061-B21)
HPE ProLiant DL580 Gen9 E7-4809v3 2P 64GB-R P830i/2G 331FLR 2x1200W RPS Server (793308-B21)
HPE ProLiant DL20 Gen9 G4560 8GB-U 2LFF Non-hot Plug 290W PS Entry Server (871428-291)
HPE ProLiant DL360 Gen9 E5-2697v4 1P 32GB-R P440ar 8SFF 2x500W Server/S-Buy (861540-S01)
HPE ProLiant ML110 Gen9 E5-1620v4 8GB-R B140i 4LFF 1x1TB 550W PS Server/S-Buy (840667-S01)
HPE ProLiant ML150 Gen9 E5-2620v4 8GB B140i 1TB 550W Hot Plug 4LFF SATA Svr/S-Buy (834618-S05)
HPE ProLiant ML350 Gen10 4116 1P 16GB-R P408i-a 8SFF 2x800W RPS Server/S-Buy (878767-S01)
HPE ProLiant DL580 Gen10 6126 2P 32GB-R P408i-p 8SFF 2x1600W PS Base Server (880396-AA1)
HPE ProLiant ML30 Gen9 E3-1220v6 1P 8GB-U B140i 4LFF SATA 350W PS Base Server (872658-201)
HPE ProLiant ML150 Gen9 E5-2620v4 16GB-R H240 Hot Plug 8SFF SAS 900W Perf Svr (834608-291)
HPE ProLiant DL380 Gen9 E5-2690v3 2P 32GB-R P440ar 8SFF 2x10Gb 2x800W OneView Server (803861-291)
HPE ProLiant ML110 Gen10 3104 1P 16GB-R S100i 4LFF NHP 2TB 550W PS Server/Promo (880646-001)
HPE ProLiant DL360 Gen9 E5-2670v3 2P 64GB P440ar 8SFF 2x10Gb-T 2x800W OneView Server (795236-AA1)
HPE ProLiant DL380 Gen9 E5-2603v4 1.7GHz 6-core 8GB-R P440ar 8SFF 500W Server (P9V56A)
HPE Apollo 4200 Gen9 48 SFF Configure-to-order Server (808028-B21)
HPE ProLiant DL388 Gen9 E5-2603v3 1P 8GB-R P440ar 8SFF 500W PS Server (827009-AA1)
HPE ProLiant ML350 Gen10 3106 1P 16GB-R S100i 4LFF 1x500W RPS Entry SATA Server (877620-291)
HPE ProLiant ML30 Gen9 E3-1220v6 8GB-U B140i 4LFF 350W PS 2TB Server/TV (873232-425)
HPE ProLiant DL380 Gen9 Special Server (M5S35A)
HPE ProLiant BL460c Gen9 E5-2650v4 2P 64GB-R Server (813195-B21)
HPE ProLiant DL360 Gen10 5118 105W 2P 32G-2R P408i-a 8SFF 2x800W Performance Server (867963-AA1)
HPE ProLiant ML350 Gen10 5118 2P 32GB-R P408i-a 8SFF 2x800W RPS Perf Server (877623-371)
HPE ProLiant DL580 Gen9 E7-8880v4 2P 128GB-R P830i/2G 331FLR 2x1200W RPS Server/S-Buy (816821-S01)
HPE ProLiant ML30 Gen9 E3-1230v5 1P 8GB-R B140i SATA 460W PS Server/TV (P9U51A)
HPE ProLiant DL380 Gen9 E5-2630v4 1P 16GB-R P440ar 8SFF 500W PS Base Server (848774-B21)
HPE ProLiant XL730f Gen9 Server (HPEXL730FSVRPRE)
HPE ProLiant ML110 Gen10 4112 1P 8GB-R 4LFF 500W PS Server (Q9G58A)
HPE ProLiant DL560 Gen10 5118 2P 128GB-R P408i-a 8SFF 4x800W PS Server/S-Buy (840372-S01)
HPE ProLiant DL380 Gen9 E5-2640v4 1P 16GB-R P440ar 8SFF 500W PS Server/S-Buy (867450-S01)
HPE ProLiant ML110 Gen9 E5-2603v4 8GB-R B140i 4LFF 1x2TB 550W PS Server/S-Buy (840668-S05)
HPE ProLiant BL460c Gen10 Intel Xeon-G 5120 2P 64GB-R Server (863446-B21)
HPE ProLiant ML350 Gen10 3104 1P 8GB-R S100i 4LFF NHP 500W PS Sub Entry SATA Server (877619-371)
HPE ProLiant DL20 Gen9 E3-1220v6 8GB-U B140i 4SFF 900W RPS Server/Promo (872880-295)
HPE ProLiant ML350 Gen10 4108 1P 16GB-R P408i-a 8SFF 2x300GB 2x800W RPS Server/GO (878763-425)
HPE ProLiant DL120 Gen9 E5-2603v4 8GB-R B140i 4LFF SATA 900W PS Server/Promo (839306-295)
HPE ProLiant DL380 Gen9 E5-2690v4 2.6GHz 14-core 16GB-R P440ar 8SFF 800W Server (P9V60A)
HPE ProLiant DL360 Gen10 6130 125W 2P 64G-2R P408i-a Premium 10NVMe 2x800W Hi-Perf Svr (867964-291)
HPE ProLiant DL360 Gen9 E5-2620v4 2P 16GB-R P440ar 8SFF 500W PS Server/GO (843375-425)
HPE ProLiant ML150 Gen9 E5-2609v4 8GB-R B140i Hot Plug 4LFF SATA 550W Base Svr (834607-421)
HPE ProLiant BL460c Gen10 Intel Xeon-G 6140 2P 128GB-R Server (863447-B21)
HPE ProLiant ML30 Gen9 E3-1220v6 8GB-U B140i 4LFF 350W PS 1TB Server/TV (873230-425)
HPE ProLiant DL380 Gen9 Special Server (M5S37A)
HPE ProLiant BL460c Gen9 E5-2640v4 2P 16GB-R H244br Server/S-Buy (868024-S01)
HPE ProLiant ML350 Gen9 2xE5-2630v4 2P 32GB-R P440ar 8SFF 2x800W PS Perf ES Rack Server (835264-001)
HPE ProLiant DL380 Gen10 6126 1P 32GB-R P408i-a 8SFF 2x500W PS Server/S-Buy (875763-S01)
HPE ProLiant DL385 Gen10 7251 1P 16GB-R E208i-a 8LFF SATA 500W PS Entry Server (878712-291)
HPE ProLiant ML30 Gen9 E3-1240v6 1P 8GB-U B140i 4LFF SATA 460W RPS Perf Server (872659-031)
HPE ProLiant ML350 Gen9 E5-2620v4 16GB-R P440ar 8SFF 500W PS Base Server (835263-AA1)
HPE ProLiant DL380 Gen9 E5-2620v3 1P 16GB-R P440ar 8SFF 2x300GB 500W PS Server/GO (768347-425)
HPE ProLiant ML110 Gen10 4108 1P 16GB-R S100i 4LFF 550W PS Server/S-Buy (880228-S01)
HPE ProLiant BL460c Gen9 E5-2620v3 2P 64GB-R SAS 600 GB Server/TV (M8V88A)
HPE ProLiant DL360 Gen9 E5-2660v4 2P 64GB-R P440ar 8SFF 800W RPS Perf2 SAS Server (851937-291)
HPE ProLiant ML110 Gen9 Non-hot Plug 4LFF Configure-to-order Server (776933-B21)
HPE ProLiant DL380 Gen9 E5-2620v3 1P 16GB-R SAS 900GB 500W RPS Server/GO (K8P42A)
HPE ProLiant DL360 Gen10 4110 85W 1P 16G-2R P408i-a 8SFF 2x300G HDD 1x500W Server/GO (875840-425)
HPE ProLiant DL20 Gen9 E3-1220v6 8GB-U B140i 2LFF NHP 290W PS 1TB HDD DVD Svr/Promo (872874-375)
HPE ProLiant DL380 Gen10 4110 1P 16GB-R P408i-a 8SFF 500W PS Performance Server (P06420-291)
HPE ProLiant DL360p Gen8 E5-2640 2P 16GB-R P420i Hot Plug SFF 460W PS ES Server (677200-001)
HPE ProLiant DL380 Gen10 3104 96W 2P 16G-2R P408i-a 8SFF 1x500W PS Server (Q8T85A)
HPE ProLiant ML30 Gen9 E3-1220v6 1P 8GB-U B140i 4LFF NHP 350W PS Entry Server (P03704-291)
HPE ProLiant DL385 Gen10 7251 1P 16GB-R P408i-a 8SFF SATA 500W PS Server (P00327-295)
HPE ProLiant DL380p Gen8 E5-2630v2 1P 16GB-R P420i/1GB FBWC 460W PS Server (704559-291)
HPE ProLiant ML350 Gen9 E5-2630v4 1P 8GB-R P440ar 8SFF 800W PS ES Server/Promo (835860-295)
HPE ProLiant ML110 Gen10 3104 1P 8GB-R S100i 4LFF NHP SATA 350W PS DVD Entry Server (P03684-S01)
HPE ProLiant ML110 Gen10 4110 1P 16GB-R S100i 4LFF 1TB 350W PS Server/GO (880232-425)
HPE ProLiant DL360 Gen9 E5-2690v4 2.6 GHz 14-core 16GB-R P440ar 8SFF 800W Server (P9V64A)
HPE ProLiant DL20 Gen9 E3-1240v6 16GB-U H240 4SFF 290W PS Performance Server (871430-291)
HPE ProLiant ML150 Gen9 E5-2603v4 8GB B140i 550W Hot Plug 4LFF SATA Svr/Promo (834621-295)
HPE ProLiant ML350 Gen10 4110 1P 16GB-R E208i-a 8SFF 1x800W RPS Solution Server (P04674-S01)
HPE ProLiant ML350 Gen10 5118 1P 16GB-R P408i-a 8SFF 1x800W RPS Server (Q9F47A)
HPE ProLiant DL120 Gen9 E5-1620v4 8GB-R B140i 4LFF SATA 900W PS Server/Promo (844188-375)
HPE ProLiant ML350 Gen9 E5-2609v4 1.9GHz 6-core 1P 16GB-R SATA 500W RPS Server/TV (Q0P29A)
HPE ProLiant ML350 Gen9 E5-2650v4 2P 32GB-R P440ar 8SFF 2x800W PS Perf Server (835265-031)
HPE ProLiant ML30 Gen9 Non-hot Plug 4LFF Configure-to-order Server (823401-B21)
HPE ProLiant ML30 Gen9 E3-1230v6 8GB-U B140i 4LFF 350W PS Server/S-Buy (873228-001)
HPE ProLiant DL380 Gen9 E5-2660v4 2P 64GB P440ar 8SFF 800W PS Server/S-Buy (859083-S01)
HPE ProLiant DL120 Gen9 E5-2620v4 8GB-R B140i 4LFF SATA 550W PS Server/S-Buy (839296-S01)
HPE ProLiant ML110 Gen9 E5-2620v4 8GB-R B140i 4LFF 350W PS Base Server (838503-421)
HPE ProLiant DL20 Gen9 E3-1220v6 8GB-U B140i 2LFF 290W PS Base Server (871429-AA1)
HPE ProLiant DL360 Gen9 E5-2643v4 1P 32GB-R P440ar 8SFF 2x500W PS SAS Server/S-Buy (850365-S01)
HPE ProLiant DL360 Gen9 E5-2630v4 1P 16GB-R P440ar 8SFF 500W PS Base SAS Server (818208-291)
HPE ProLiant ML150 Gen9 E5-2620v4 16GB-R H240 Hot Plug 8SFF SAS 900W Perf Svr (834608-031)
HPE ProLiant DL360 Gen10 5120 105W 1P 16G-2R P408i-a 8SFF 1x500W Server/Promo (875848-295)
HPE ProLiant DL360 Gen9 E5-2609v4 1P 8GB-R H240ar 8SFF 500W Server/S-Buy (873831-S01)
HPE ProLiant DL360 Gen9 E5-2609v4 1P 16GB-R P440ar 8SFF 500W PS Server (844986-AA5)
HPE ProLiant ML350 Gen9 E5-2620v4 1P 8GB-R P440ar 8SFF 500W PS Server/S-Buy (835853-S05)
HPE ProLiant DL380 Gen9 8SFF Configure-to-order Server (719064-B21)
HPE ProLiant DL580 Gen9 E7-8890v3 4P 256GB-R P830i/4G 534FLR-SFP+ 4x1500W RPS Server (793312-291)
HPE Apollo 4200 Gen9 E5-2697v4 2P 16GB-R P440 24LFF 2x800W PS Server for Google (Q9K85A)
HPE ProLiant DL360 Gen9 E5-2603v4 1P 8GB-R H240ar 8SFF 500W PS Entry SAS Server (818207-AA1)
HPE ProLiant ML110 Gen9 E5-2603v4 8GB-R B140i 4LFF NHP 350W PS Entry Server (838502-421)
HPE ProLiant DL120 Gen9 E5-2603v4 8GB-R B140i 4LFF SATA 900W PS Server/Promo (839308-375)
HPE ProLiant DL360 Gen10 3104 85W 1P 16G-2R P408i-a 8SFF 1x500W Server/Promo (876342-295)
HPE ProLiant DL20 Gen9 E3-1220v6 8GB-U B140i 2LFF 290W PS Base Server (871429-291)
HPE ProLiant DL380 Gen10 3104 1P 16GB-R S100i 8LFF 500W PS Entry SATA Server (P06419-291)
HPE ProLiant ML350 Gen9 E5-2640v4 1P 16GB-R P440ar 8SFF 2x800W PS Server/S-Buy (835852-S01)
HPE ProLiant DL380 Gen9 E5-2609v3 1P 8GB-R B140i 4LFF SATA 500W PS Entry Server (766342-291)
HPE ProLiant ML110 Gen10 4110 1P 16GB-R S100i 4LFF SATA 550W PS Perf Server (878452-001)
HPE ProLiant DL360 Gen9 E5-2640v4 1P 16GB-R P440ar 8SFF 500W PS Base Server (848736-291)
HPE ProLiant DL325 Gen10 7401P 1P 32GB-R P408i-a 8SFF 1x800W PS Performance Server (P04648-291)
HPE Apollo 4200 Gen9 Server (DUMA4200G9SVR)
HPE ProLiant DL360 Gen10 3106 85W 1P 16G-2R S100i 8SFF 1x500W Entry Server (867961-291)
HPE ProLiant DL120 Gen9 4LFF Configure-to-order Server (777427-B21)
HPE ProLiant DL20 Gen9 E3-1220v6 16GB-U B140i 2LFF 290W PS 2TB HDD DVD-RW Svr/Promo (872876-375)
HPE ProLiant DL385 Gen10 7251 1P 16GB-R E208i-a 8SFF SATA 500W PS Entry Server (878714-AA1)
HPE ProLiant DL380 Gen10 4110 1P 16GB-R P408i-a 8SFF 1x500W PS Server/S-Buy (875760-S01)
HPE ProLiant BL460c Gen9 E5-v4 10Gb/20Gb FlexibleLOM Configure-to-order Blade Server (813198-B21)
HPE ProLiant ML350 Gen10 3106 1P 16GB-R S100i 4LFF 1x500W RPS Entry SATA Server (877620-031)
HPE ProLiant DL360 Gen10 5118 105W 1P 32G-2R P408i-a 8SFF 2x800W Server/S-Buy (874461-S01)
HPE ProLiant DL580 Gen9 E7-4850v4 4P 128GB-R P830i/4G 534FLR-SFP 4x1200W RPS Server (816816-B21)
HPE ProLiant DL360 Gen10 3106 85W 1P 16G-2R S100i 8SFF 1x500W Entry Server (867961-AA1)
HPE ProLiant ML150 Gen9 E5-2603v4 8GB-R B140i NHP 4LFF SATA 550W Entry Svr (834606-371)
HPE ProLiant DL380 Gen10 4114 1P 32GB-R P408i-a 8SFF 500W PS Base Server (826565-291)
HPE ProLiant DL580 Gen10 6130 2P 64GB-R P408i-p 8SFF 2x1600W PS Base Server (869851-AA1)
HPE ProLiant DL360 Gen9 E5-2620v4 1P 8GB-R P440ar 8SFF 500W PS Server (844984-375)
HPE ProLiant ML110 Gen9 Special Server (Q0C08B)
HPE ProLiant ML110 Gen9 E5-1603v4 8GB-R B140i 4LFF 1x1TB 350W PS Server/S-Buy (840669-S05)
HPE ProLiant DL380 Gen10 4110 1P 32GB-R P816i-a 12LFF 2x800W PS Base Server (868710-291)
HPE ProLiant DL20 Gen9 E3-1220v6 8GB-U B140i 4SFF 290W PS Server/Promo (872879-295)
HPE ProLiant ML30 Gen9 E3-1220v6 1P 8GB-U B140i 4LFF SATA 350W PS Base Server (872658-AA1)
HPE ProLiant DL380 Gen10 4116 1P 16GB-R P408i-a 8SFF 2x500W PS Server/Promo (875767-375)
HPE ProLiant ML150 Gen9 E5-2620v4 2P 2x8GB H240 900W Hot Plug 8SFF SAS Svr/S-Buy (834619-S01)
HPE ProLiant DL360 Gen10 6130 96W 1P 16G-2R P408i-a 8SFF 1x800W PS Server (Q8T66A)
HPE ProLiant ML110 Gen10 4108 1P 8GB-R 4LFF 350W PS Server (Q9G55A)
HPE ProLiant DL360 Gen9 E5-2667v4 3.2GHz 8-core 16GB-R P440ar 8SFF 800W Server (P9V63A)
HPE ProLiant DL120 Gen9 E5-2603v4 8GB-R B140i 4LFF SATA 550W PS Server/GO (839302-425)
HPE ProLiant DL380 Gen10 6130 2P 64GB-R P408i-a 8SFF 2x800W PS Performance Server (826567-291)
HPE ProLiant ML110 Gen10 4108 1P 16GB-R S100i 4LFF Hot Plug 550W PS Perf Server (P03686-375)
HPE ProLiant DL385 Gen10 7451 1P 64GB-R P408i-a 8SFF SAS 2x800W PS Server/S-Buy (P00326-S01)
HPE ProLiant DL360 Gen9 Special Server (M9A03A)
HPE ProLiant WS460c Gen9 E5-v4 10Gb/20Gb FlexibleLOM Configure-to-order Server Blade (836737-B21)
HPE ProLiant ML350 Gen9 E5-2620v4 1P 8GB-R P440ar 8SFF 800W PS ES Server/Promo (835858-295)
HPE ProLiant DL580 Gen9 E7-4809v3 2P 64GB-R P830i/2G 331FLR 2x1200W RPS Server (793308-291)
HPE ProLiant DL580 Gen10 6154 2P 128GB-R P408i-p 8SFF 4x800W PS Base Server/S-Buy (869850-S01)
HPE ProLiant DL360 Gen10 4110 85W 1P 16G-2R P408i-a 8SFF 1x500W Server/S-Buy (874457-S01)
HPE ProLiant DL120 Gen9 E5-2630v4 8GB-R H240 8SFF 550W PS Entry Server (833870-291)
HPE ProLiant DL380 Gen9 E5-2620v3 2.4GHz 6-core 1P 16GB-R P840/4GB 12LFF 2x800W PS Base Server (752688-291)
HPE ProLiant ML110 Gen10 3104 1P 8GB-R S100i 4LFF NHP SATA 350W PS Entry Server (878450-001)
HPE ProLiant DL385 Gen10 7251 1P 16GB-R E208i-a 8SFF SATA 500W PS Entry Server (878714-291)
VMware vSphere with Operations Management Enterprise Plus for 1 Processor 3yr Software (P9U14A)
HPE ProLiant BL460c Gen9 E5-2695v4 2.1GHz 18-core 16GB-R P244br Server (Q0B85A)
HPE ProLiant DL380 Gen9 E5-2670v3 2P 64GB-R P440ar 8SFF 2x10Gb 2x800W PS Server/S-Buy (784655-S01)
HPE ProLiant ML30 Gen9 E3-1230v6 1P 8GB-U B140i 4LFF 460W RPS DVD Perf Server/TV (P03706-425)
HPE ProLiant DL360 Gen10 3104 1P 8GB-R S100i 4LFF 500W PS Base Server (P01880-B21)
HPE ProLiant DL360 Gen10 4110 1P 16GB-R P408i-a 8SFF 500W RPS Solution Server (P05520-291)
HPE ProLiant ML150 Gen9 Non-hot Plug 4LFF Configure-to-order Server (767062-B21)
HPE ProLiant DL360 Gen10 6136 150W 1P 32G-2R P408i-a 8SFF 2x800W Server/S-Buy (874456-S01)
HPE ProLiant DL385 Gen10 7251 1P 16GB-R E208i-a 8SFF SATA 500W PS Server/S-Buy (P00323-S01)
HPE ProLiant DL360 Gen9 E5-2680v4 2P 64GB-R P440ar 8SFF 2x800W RPS SAS Server/S-Buy (850366-S01)
VMware vSphere with Operations Mgmt Enterprise Plus Acceleration Kit for 6 Processors 5yr Software (P9U18A)
HPE ProLiant DL380 Gen9 E5-2697v4 2.3GHz 18-core 16GB-R P440ar 8SFF 800W Server (P9V61A)
HPE ProLiant ML30 Gen9 E3-1240v6 1P 8GB-U B140i 4LFF SATA 460W RPS Perf Server (872659-291)
HPE ProLiant BL460c Gen9 E5-2609v3 1P 16GB-R H244br Entry Server (727026-B21)
HPE ProLiant DL380 Gen9 E5-2630v4 1P 8GB-R P440ar 8SFF 500W PS Server (845806-375)
HPE ProLiant DL360 Gen10 6134 96W 1P 16G-2R P408i-a 8SFF 1x800W PS Server (Q8T67A)
HPE ProLiant ML110 Gen10 3104 1P 8GB-R S100i 4LFF NHP 550W PS Server/S-Buy (880227-S01)
HPE ProLiant DL360 Gen9 E5-2620v4 1P 8GB-R H240ar 8SFF 500W PS Server (844983-375)
HPE ProLiant DL360 Gen10 3106 85W 1P 16G-2R S100i 8SFF 1x500W Entry Server (867961-B21)
HPE ProLiant BL660c Gen9 E5-v4 10Gb/20Gb FlexibleLOM Configure-to-order Server (844352-B21)
HPE ProLiant DL360p Gen8 E5-2640 2P 16GB-R P420i Hot Plug SFF 460W PS ES Server (677200-AA1)
HPE ProLiant DL20 Gen9 E3-1220v6 16GB-U B140i 2LFF Non-hot Plug 290W PS Server/GO (872873-425)
HPE ProLiant ML150 Gen9 E5-2603v4 8GB B140i 550W Hot Plug 4LFF SATA Svr/TV (860122-035)
HPE ProLiant DL360 Gen10 4110 85W 1P 32G-2R P408i-a 8SFF 1x500W Server (875843-005)
HPE ProLiant DL380 Gen9 E5-2609v4 1P 8GB-R H240ar 8SFF 500W PS Server/SB (850517-S01)
HPE ProLiant DL380 Gen10 4116 1P 16GB-R P408i-a 8SFF 2x500W PS Server/Promo (875767-295)
HPE ProLiant DL20 Gen9 E3-1240v6 16GB-U B140i 2LFF 290W PS 2TB HDD DVD-RW Svr/Promo (872877-375)
HPE ProLiant DL360 Gen9 E5-2603v3 1P 8GB-R H240ar 8SFF 500W PS Entry SAS Server (755261-291)
HPE ProLiant ML150 Gen9 E5-2609v4 8GB-R B140i Hot Plug 4LFF SATA 550W Base Svr (834607-031)
HPE ProLiant DL360 Gen10 4114 85W 1P 16G-2R P408i-a 8SFF 1x500W Base Server (867962-AA1)
HPE ProLiant ML30 Gen9 E3-1220v6 1P 8GB-U B140i 4LFF SATA 350W PS Base Server (872658-031)
HPE ProLiant DL385 Gen10 7251 1P 16GB-R P408i-a 8SFF SATA 500W PS Server (P00328-375)
HPE ProLiant DL360 Gen9 E5-2630v3 1P 32GB-R P440ar 500W PS Base SAS Server (780416-AA5)
HPE ProLiant DL380 Gen9 E5-2620v4 1P 16GB-R P840ar 12LFF 2x800W PS Base Server (826683-291)
HPE ProLiant DL580 Gen9 E7-8890v3 4P 256GB-R P830i/4G 534FLR-SFP+ 4x1500W RPS Server (793312-B21)
HPE ProLiant DL20 Gen9 E3-1220v6 8GB-U B140i 2LFF 290W PS DVD-RW Server/S-Buy (872868-S05)
HPE ProLiant DL360 Gen9 E5-2620v3 1P 32GB-R P440ar 500W PS Base SAS Server (780415-AA5)
HPE ProLiant DL380 Gen9 E5-2650v4 1P 32GB-R P440ar 8SFF 2x500W PS Server/SB (850519-S01)
HPE ProLiant DL380 Gen9 E5-2650v3 1P 8GB-R P440ar 8SFF 500W PS Server/Promo (777353-295)
HPE ProLiant DL580 Gen10 5120 2P 64GB-R P408i-p 8SFF 4x800W PS Entry Server (869848-291)
HPE ProLiant ML30 Gen9 E3-1220v6 1P 8GB-U B140i 4LFF SATA 350W PS Base Server (872658-421)
HPE ProLiant DL360 Gen9 E5-2640v3 1P 8GB-R P440ar 500W PS Base SAS Server (780028-295)
HPE ProLiant ML110 Gen9 E5-2603v4 8GB-R B140i 4LFF 1x1TB 350W PS Server/Promo (840678-AA5)
HPE ProLiant ML350 Gen9 E5-2609v4 1P 8GB-R B140i 8LFF 500W PS Entry Server (835262-031)
HPE ProLiant ML30 Gen9 E3-1230v6 1P 8GB-U B140i 4LFF 460W RPS DVD Perf Server (P03706-S01)
HPE ProLiant ML30 Gen9 E3-1220v6 8GB-U B140i 4LFF 350W PS Server/S-Buy (873227-S05)
HPE ProLiant DL380 Gen10 5118 1P 64GB-R P408i-a 8SFF 800W RPS Performance Server (P06422-291)
HPE ProLiant ML150 Gen9 Hot Plug 8SFF Configure-to-order Server (767064-B21)
HPE ProLiant DL380p Gen8 E5-2690v2 2P 32GB-R P420i/2GB FBWC 750W RPS Server (709943-291)
HPE ProLiant DL385 Gen10 7251 1P 32GB-R P816i-a 12LFF SATA 800W PS Base Server (878716-291)
HPE ProLiant DL360 Gen9 8SFF Configure-to-order Server (755258-B21)
HPE ProLiant DL325 Gen10 7251 1P 8GB-R E208i-a 4LFF 500W PS Entry Server (P04646-AA1)
HPE ProLiant BL460c Gen9 E5-2680v4 2P 256GB-R Server (813197-B21)
HPE Synergy 620 Gen9 2S-EX Performance Compute Module (834483-B21)
HPE ProLiant DL120 Gen9 E5-2603v4 1.7GHz 6-core 8GB-R H240 8SFF 900W Server (Q0C65A)
HPE ProLiant ML110 Gen10 3104 1P 8GB-R S100i 4LFF NHP SATA 350W PS Entry Server (878450-371)
HPE ProLiant DL360 Gen9 E5-2650v3 2P 32GB-R P440ar 2x800W RPS Performance SAS Server (755263-B21)
HPE ProLiant DL380 Gen9 E5-2630v3 1P 8GB-R P440ar 8SFF 500W PS Server/Promo (777354-295)
HPE ProLiant ML110 Gen9 E5-2603v4 8GB-R B140i 4LFF 1x1TB 350W PS Server/Promo (840676-375)
HPE ProLiant ML110 Gen10 4110 1P 16GB-R 8SFF 800W RPS Solution Server (P03687-291)
HPE ProLiant DL380 Gen10 6142 96W 2P 16G-2R P408i-a 8SFF 1x800W PS Server (Q8T89A)
HPE ProLiant DL580 Gen9 E7-4830v4 1P 32GB-R P830i/2G 331FLR-SFP 1200W RPS Server (816818-AA1)
HPE ProLiant BL460c Gen9 E5-2660v3 2P 64GB-R P244br Performance Server (727030-B21)
HPE ProLiant ML150 Gen9 E5-2620v4 16GB-R H240 Hot Plug 8SFF SAS 900W Perf Svr (834608-001)
HPE ProLiant ML350 Gen9 Hot Plug 8SFF Configure-to-order Rack Server (754534-B21)
HPE ProLiant DL360 Gen10 3104 1P 8GB-R S100i 4LFF 500W PS Base Server (P01880-291)
HPE ProLiant DL360 Gen9 4LFF Configure-to-order Server (755259-B21)
HPE ProLiant BL460c Gen9 E5-2650v3 1P 32GB-R P244br Base Server (727029-B21)
HPE ProLiant ML350 Gen9 E5-2650v4 1P 8GB-R P440ar 8SFF 800W PS ES Server/Promo (835862-295)
HPE ProLiant DL360 Gen10 4116 85W 1P 16G-2R P408i-a 8SFF 1x500W Server/Promo (875847-295)
HPE ProLiant DL380 Gen10 6148 2P 64GB-R P408i-a 8SFF 2x800W PS Server/S-Buy (875764-S01)
HPE ProLiant ML30 Gen9 E3-1240v6 1P 8GB-U B140i 4LFF SATA 460W RPS Perf Server (872659-371)
HPE ProLiant DL380 Gen10 5118 2P 64GB-R P408i-a 8SFF 2x800W PS Performance Server (826566-B21)
HPE ProLiant DL120 Gen9 E5-2609v4 8GB-R B140i 4LFF SATA 550W PS Server/S-Buy (839295-S01)
HPE ProLiant DL380 Gen9 24SFF Configure-to-order Server (767032-B21)
HPE ProLiant ML350 Gen10 4114 2P 32GB-R P408i-a 8SFF 2x800W RPS Perf Rack Server (877622-371)
HPE ProLiant DL380 Gen10 5118 2P 64GB-R P408i-a 8SFF 2x800W PS Server (875773-S05)
HPE ProLiant ML150 Gen9 E5-2603v4 8GB B140i 550W Hot Plug 4LFF SATA Svr/S-Buy (834617-S05)
HPE ProLiant ML110 Gen9 E5-2603v4 8GB-R B140i 4LFF NHP 350W PS Entry Server (838502-001)
HPE ProLiant ML350e Gen8 v2 E5-2403v2 1P 2GB-U B120i 460W PS Entry Server (740898-051)
HPE ProLiant ML30 Gen9 E3-1220v6 8GB-U B140i 8SFF 460W Server/Promo (873234-295)
HPE ProLiant ML350 Gen10 4110 1P 16GB-R P408i-a 8SFF 1x800W RPS Base Server (877621-AA1)
HPE Synergy 680 Gen9 4S-EX Performance Compute Module (834480-B21)
HPE ProLiant ML350 Gen9 2xE5-2640v4 1P 16GB-R P440ar 8SFF 2x600GB 2x500W PS Server/S-Buy (835855-S05)
HPE ProLiant BL460c Gen9 E5-2690v4 2.6GHz 14-core 16GB-R P244br Server (Q0B84A)
HPE ProLiant DL560 Gen10 6154 2P 128GB-R P408i-a 8SFF 2x1600W PS Server/S-Buy (870740-S01)
HPE ProLiant DL360 Gen9 E5-2603v3 1P 8GB-R B140i 8SFF 500W PS Entry SATA Server (755260-B21)
HPE ProLiant ML350 Gen9 E5-2609v4 1P 8GB-R B140i 8LFF 500W PS Entry Server (835262-421)
HPE ProLiant DL380 Gen9 E5-2690v3 2P 32GB-R P440ar 8SFF 2x10Gb 2x800W OneView Server (803861-B21)
HPE ProLiant ML110 Gen10 3104 1P 8GB-R S100i 4LFF NHP SATA 350W PS Entry Server (878450-291)
HPE ProLiant DL360 Gen9 E5-2650v3 2P 32GB-R P440ar 2x800W RPS Performance SAS Server (755263-291)
HPE ProLiant DL120 Gen9 E5-1620v4 1P 8GB-R 8SFF B140i/ZM RPS Server (Q0J81A)
HPE ProLiant ML110 Gen9 E5-2603v4 8GB-R B140i 4LFF NHP 350W PS Entry Server (838502-291)
HPE ProLiant ML150 Gen9 E5-2609v4 8GB B140i 1TB 550W NHP 4LFF SATA Svr/GO (834614-425)
HPE ProLiant DL380 Gen10 4108 1P 16GB-R P408i-a 8SFF 1x500W PS Server/Promo (875769-375)
HPE ProLiant ML30 Gen9 E3-1240v6 1P 8GB-U B140i 4LFF SATA 460W RPS Perf Server (872659-AA1)
HPE ProLiant DL20 Gen9 E3-1230v6 1P 8GB-U H240 4SFF 900W PS Solution Server (P06049-B21)
HPE ProLiant BL460c Gen9 E5-2620v3 1P 32GB-R Server/GO (N1W95A)
HPE ProLiant DL360 Gen10 4114 85W 1P 32G-2R P408i-a 8SFF 2x500W Server/Promo (875846-295)
HPE ProLiant DL380 Gen10 3106 1P 16GB-R P408i-a 8SFF 500W PS Server/GO (875670-425)
HPE ProLiant DL580 Gen9 E7-8890v4 4P 256GB-R P830i/4G 534FLR-SFP+ 4x1500W RPS Server (816815-291)
HPE ProLiant DL380 Gen9 Special Server (P1N13B)
HPE ProLiant ML350 Gen9 E5-2609v4 1P 8GB-R P440ar 8LFF 500W PS Server/S-Buy (835850-S01)
HPE ProLiant ML350 Gen9 Hot Plug 8SFF Configure-to-order Tower Server (754536-B21)
HPE ProLiant ML110 Gen10 4110 1P 16GB-R S100i 4LFF SATA 550W PS Perf Server (878452-291)
HPE ProLiant DL360 Gen9 E5-2650v4 2P 32GB-R P440ar 8SFF 800W RPS Perf SAS Server (818209-291)
HPE ProLiant DL360 Gen10 4110 85W 1P 32G-2R P408i-a 8SFF 1x500W Server (875841-S05)
HPE ProLiant BL660c Gen9 E5-4610v4 1.8GHz 10-core 2-processor 64GB-R Server (844356-B21)
HPE ProLiant ML350 Gen10 3106 1P 16GB-R S100i 4LFF 1x500W RPS Entry SATA Server (877620-371)
HPE ProLiant ML30 Gen9 E3-1220v6 1P 8GB-U B140i 4LFF SATA 350W PS Base Server (872658-001)
HPE ProLiant DL580 Gen9 E7-4809v4 1P 16GB-R P830i/2G 331FLR-SFP 1200W RPS Server (816820-AA1)
HPE ProLiant DL380 Gen9 E5-2620v4 1P 16GB-R P840ar 12LFF 2x800W PS Server/S-Buy (867449-S01)
HPE ProLiant DL380 Gen9 E5-2650v4 2P 32GB-R P440ar 8SFF 2x10Gb 2x800W Perf Server (826684-B21)
HPE ProLiant ML350 Gen10 3106 1P 16GB-R S100i 4LFF 1x500W RPS Entry SATA Server (877620-AA1)
HPE ProLiant ML350 Gen10 4114 1P 16GB-R P408i-a 8SFF 1x800W RPS Server/Promo (879822-295)
HPE ProLiant ML350 Gen10 3104 1P 8GB-R S100i 4LFF NHP 500W PS Sub Entry SATA Server (877619-001)
HPE ProLiant ML350 Gen9 E5-2630v4 1P 8GB-R P440ar 8LFF 800W PS ES Server/Promo (835861-295)
HPE ProLiant DL360 Gen10 4114 85W 1P 32G-2R P408i-a 8SFF 2x500W Server/TV (875839-425)
HPE ProLiant ML30 Gen9 Hot Plug 8SFF Configure-to-order Server (823403-B21)
HPE ProLiant DL560 Gen10 5120 2P 32GB-R S100i 8SFF 1x1600W PS Entry Server (840369-291)
HPE ProLiant DL360 Gen9 E5-2640v4 1P 16GB-R P440ar 8SFF 500W PS Server/S-Buy (867446-S01)
HPE ProLiant DL380 Gen9 E5-2609v4 1P 8GB-R B140i 8SFF 500W PS Entry SATA Server (826681-B21)
HPE ProLiant DL580 Gen9 Configure-to-order Server (793161-B21)
HPE ProLiant ML30 Gen9 E3-1240v6 8GB-U B140i 4LFF 460W PS Server/S-Buy (873229-001)
HPE ProLiant DL360 Gen10 6130 1P 64GB-R P408i-a 8SFF 800W RPS Performance Server (P06455-291)
HPE ProLiant ML350 Gen9 E5-2630v4 1P 16GB-R P440ar 8SFF 500W PS Server/Promo (835857-AA5)
HPE ProLiant DL120 Gen9 E5-2603v4 1.7GHz 6-core 8GB-R H240 4LFF 550W Server (Q0C67A)
HPE ProLiant DL560 Gen10 6130 2P 64GB-R P408i-a 8SFF 2x1600W PS Entry Server (875807-AA1)
HPE ProLiant DL560 Gen10 8164 4P 256GB-R P816i-a 16SFF 2x1600W PS Perf Server (880173-291)
HPE ProLiant DL360 Gen9 E5-2630v3 1P 16GB-R P440ar 8SFF 500W PS Base SAS Server (755262-291)
HPE ProLiant ML110 Gen9 E5-2620v4 8GB-R B140i 4LFF 1x1TB 350W PS Server/GO (840675-425)
HPE ProLiant ML350 Gen9 E5-2650v4 2P 32GB-R P440ar 8SFF 2x800W PS Perf Server (835265-001)
HPE ProLiant ML350 Gen10 4108 1P 32GB-R E208i-a 8LFF 1x800W RPS Server/S-Buy (879817-S05)
HPE Apollo 4200 Gen9 E5-2697v4 2P 16GB-R P440 24LFF 2x800W PS Server for Google (Q9K81A)
HPE ProLiant DL385 Gen10 7251 1P 16GB-R P408i-a 8SFF 500W RPS Solution Server (P05887-B21)
HPE ProLiant ML10 v2 Server (DUMML10V2SVR)
HPE ProLiant ML30 Gen9 E3-1220v6 1P 8GB-U B140i 4LFF NHP 350W PS Entry Server (P03704-375)
HPE ProLiant DL120 Gen9 E5-2630v4 8GB-R H240 8SFF 900W Server (Q0C68A)
HPE ProLiant DL360 Gen9 E5-2660v4 2P 64GB-R P440ar 8SFF 800W RPS Perf2 SAS Server (851937-AA1)
HPE ProLiant DL325 Gen10 7251 1P 16GB-R P408i-a 8SFF 2x500W PS Solution Server (P04649-291)
HPE ProLiant ML350p Gen8 E5-2680v2 2P 64GB-R Hot Plug 8 SFF 750W RPS Svr/TV (E6E02A)
HPE ProLiant DL360 Gen10 4108 96W 1P 16G-2R P408i-a 8SFF 1x500W PS Server (Q8T70A)
HPE ProLiant DL580 Gen10 8168 2P 256GB-R P408i-p 8SFF 4x800W PS Perf Server/S-Buy (869849-S01)
HPE ProLiant DL360 Gen9 Special Server (L8M58A)
HPE ProLiant ML150 Gen9 E5-2609v4 1.7GHz 8-core 1P 8GB-R 900W Server/TV (Q0U80A)
HPE ProLiant ML110 Gen9 E5-2603v4 8GB-R B140i 4LFF 1x2TB 550W PS Server/S-Buy (840668-001)
HPE ProLiant ML110 Gen10 3106 1P 16GB-R S100i 4LFF Hot Plug 550W PS Perf Server (P03685-291)
HPE ProLiant DL360 Gen10 6130 125W 2P 64G-2R P408i-a Premium 10NVMe 2x800W High Perf Svr (867964-B21)
HPE ProLiant DL580 Gen9 E7-4809v4 2P 64GB-R P830i/2G 331FLR 2x1200W RPS Server (816817-B21)
HPE ProLiant DL380 Gen10 4114 1P 32GB-R P408i-a 8SFF 500W PS Server (875771-S05)
HPE ProLiant DL120 Gen9 E5-2603v4 8GB-R B140i 4LFF SATA 550W PS Entry Server (830011-291)
HPE ProLiant DL360 Gen10 5118 105W 2P 32G-2R P408i-a 8SFF 2x800W Performance Server (867963-B21)
HPE ProLiant ML30 Gen9 E3-1220v6 1P 8GB-U B140i 4LFF SATA 350W PS Base Server (872658-371)
HPE ProLiant DL360 Gen9 E5-2640v4 1P 16GB-R P440ar 8SFF 500W PS Base Server (848736-B21)
HPE ProLiant ML350 Gen9 E5-2609v4 1P 8GB-R P440ar 8LFF 800W PS ES Server/Promo (845159-295)
HPE ProLiant DL360 Gen10 5115 85W 2P 64G-2R P408i-a 8SFF 2x800W Server/S-Buy (874460-S01)
HPE ProLiant DL20 Gen9 E3-1220v6 8GB-U B140i 2LFF 290W PS Base Server (871429-B21)
HPE ProLiant DL360 Gen9 E5-2650v4 2.2GHz 12-core 16GB-R P440ar 8SFF 800W Server (P9V54A)
HPE ProLiant DL60 Gen9 E5-2603v4 8GB-R B140i 4LFF SATA 550W PS Server/GO (840622-425)
HPE ProLiant ML150 Gen9 E5-2603v4 8GB-R B140i NHP 4LFF SATA 550W Entry Svr (834606-001)
HPE ProLiant DL380 Gen10 3106 1P 16GB-R S100i 8SFF 500W PS Entry SATA Server (826564-291)
HPE ProLiant ML350 Gen10 3104 1P 8GB-R S100i 4LFF NHP 500W PS Sub Entry SATA Server (877619-291)
HPE ProLiant DL360 Gen9 E5-2603v3 1P 8GB-R H240ar 8SFF 500W PS Entry SAS Server (755261-AA1)
HPE ProLiant ML350 Gen9 E5-2620v4 1P 16GB-R P440ar 8SFF 2x800W PS Server (859040-375)
HPE ProLiant DL380 Gen9 E5-2623v4 2.6GHz 4-core 8GB-R P440ar 8SFF 500W Server (P9V57A)
HPE ProLiant ML150 Gen9 E5-2620v4 2.1GHz 8-core 8GB-R H240 8SFF 900W Server (P9V69A)
HPE ProLiant ML30 Gen9 G4600 8GB-U B140i 4LFF Non-hot-plug 350W Svr/Promo (873236-295)
HPE ProLiant DL360 Gen9 E5-2620v4 1P 16GB-R H240ar 8SFF 500W PS SAS Server/S-Buy (849455-S01)
HPE ProLiant ML110 Gen9 E5-1620v4 8GB-R B140i 4LFF 1x1TB 550W PS Server/TV (840673-035)
HPE ProLiant ML150 Gen9 E5-2620v4 16GB-R H240 Hot Plug 8SFF SAS 900W Perf Svr (834608-421)
HPE ProLiant ML30 Gen9 E3-1220v6 1P 8GB-U B140i 4LFF NHP 350W PS Entry Server (P03704-S01)
HPE ProLiant DL580 Gen10 5118 2P 32GB-R P408i-p 8SFF 2x1600W PS Entry Server (869853-AA1)
HPE ProLiant DL380 Gen10 6130 2P 64GB-R P408i-a 8SFF 2x800W PS Performance Server (879938-291)
HPE ProLiant ML150 Gen9 E5-2609v4 8GB-R B140i Hot Plug 4LFF SATA 550W Base Svr (834607-291)
HPE ProLiant DL380 Gen9 E5-2609v3 1P 8GB-R B140i 8SFF SATA 500W PS Entry Server (752686-B21)
HPE ProLiant DL580 Gen10 6132 2P 128GB-R P408i-p 8SFF 4x800W PS Entry Server/S-Buy (880397-S01)
HPE ProLiant DL360 Gen9 E5-2603v3 1P 8GB-R P440ar 500W PS Entry SAS Server (780026-295)
HPE ProLiant DL380 Gen9 E5-2640v3 2P 128GB-R SAS 600GB 800W RPS Server/TV (L3L01A)
HPE Apollo 4200 Gen9 24 LFF Configure-to-order Server (808027-B21)
HPE ProLiant DL20 Gen9 G4400 3.3 GHz 2-core 1P 8GB-U 290W PS Server/GO (P9H93A)
HPE ProLiant DL360 Gen10 5118 105W 2P 32G-2R P408i-a 8SFF 2x800W Performance Server (867963-291)
HPE ProLiant ML30 Gen9 E3-1220v6 1P 8GB-U B140i 4LFF SATA 350W PS Base Server (872658-291)
HPE ProLiant DL320e Gen8 v2 Server (DUMDL320EGEN8V2SVR)
HPE ProLiant BL460c Gen9 E5-2620v4 1P 16GB-R Server (813193-B21)
HPE ProLiant DL380 Gen10 4114 1P 32GB-R P408i-a 8SFF 500W PS Server/TV (875669-425)
HPE ProLiant ML30 Gen9 E3-1220v6 1P 8GB-U B140i 4LFF 350W PS DVD Perf Server (P03705-S01)
HPE ProLiant DL580 Gen9 E7-4809v4 2P 64GB-R P830i/2G 331FLR 2x1200W RPS Server (816817-291)
HPE ProLiant BL460c Gen9 E5-2640v3 1P 32GB-R P244br Base Server (727028-B21)
HPE ProLiant ML350 Gen9 E5-2620v4 16GB-R P440ar 8SFF 500W PS Base Server (835263-421)
HPE ProLiant DL20 Gen9 4SFF Configure-to-order Server (819786-B21)
HPE ProLiant ML110 Gen10 3104 1P 8GB-R 4LFF 350W PS Server (Q9G54A)
HPE ProLiant DL360 Gen9 E5-2699v4 2.2GHz 22-core16GB-R P440ar 8SFF 800W Server (P9V65A)
HPE ProLiant BL460c Gen9 E5-2670v3 2P 128GB-L P244br Performance Server (727031-B21)
HPE ProLiant ML110 Gen9 E5-2620v4 8GB-R B140i 4LFF 350W PS Base Server (838503-001)
HPE ProLiant ML350 Gen10 4110 1P 16GB-R E208i-a 8SFF 1x800W RPS Solution Server (P04674-291)
HPE ProLiant ML350 Gen10 4108 1P 16GB-R P408i-a 8SFF 1x800W RPS Server (Q9F46A)
HPE ProLiant DL20 Gen9 E3-1240v6 16GB-U H240 4SFF 290W PS Performance Server (871430-AA1)
HPE ProLiant DL360 Gen10 4112 85W 1P 16G-2R P408i-a 8SFF 1x500W Server/S-Buy (874459-S01)
HPE ProLiant DL120 Gen9 E5-2623v4 8GB-R B140i 8SFF SATA 900W PS Server/Promo (839309-375)
HPE ProLiant DL380 Gen10 3106 1P 16GB-R S100i 8LFF 500W PS Entry SATA Server (868709-B21)
HPE ProLiant BL460c Gen10 Intel Xeon-G 5120 1P 16G-2R Server (Q8T38A)
HPE ProLiant DL360 Gen9 E5-2603v3 1P 8GB-R B140i 8SFF 500W PS Entry SATA Server (755260-291)
HPE ProLiant ML150 Gen9 E5-2609v4 8GB B140i 550W Hot Plug 4LFF SATA Svr/S-Buy (834616-S01)
HPE ProLiant DL380 Gen10 6134 96W 2P 16G-2R P408i-a 8SFF 1x800W PS Server (Q8T88A)
HPE ProLiant ML30 Gen9 E3-1240v6 1P 8GB-U B140i 4LFF SATA 460W RPS Perf Server (872659-421)
HPE ProLiant DL380 Gen9 Special Server (M5S36A)
HPE ProLiant BL460c Gen9 E5-2680v4 2P 32GB-R P244br Server/S-Buy (868025-S01)
HPE ProLiant ML350 Gen9 E5-2609v4 1P 8GB-R P440ar 8SFF 500W PS ES Server/Promo (845158-375)
HPE ProLiant DL580 Gen9 E7-4809v3 1P 16GB-R P830i/2G 331FLR-SFP+ 1200W RPS Server (793316-AA1)
HPE ProLiant ML30 Gen9 E3-1220v6 8GB-U B140i 4LFF 460W Server/Promo (873233-375)
HPE ProLiant DL360 Gen9 E5-2620v4 1P 16GB-R P440ar 8SFF 500W PS Server (844987-AA5)
HPE ProLiant DL380 Gen9 E5-2660v4 2P 64GB-R P440ar 8SFF 2x10Gb 2x800W Perf Server (852432-291)
HPE ProLiant DL380 Gen9 E5-2690v3 2P 32GB-R P440ar 8SFF 2x10Gb 2x800W High Perf Server (803860-B21)
HPE ProLiant ML110 Gen10 3104 1P 8GB-R S100i 4LFF NHP 1TB 350W PS Server/Promo (880648-AA5)
HPE ProLiant DL560 Gen10 8164 4P 256GB-R P816i-a 16SFF 2x1600W PS Perf Server (880173-AA1)
HPE ProLiant DL360 Gen9 E5-2603v4 1P 8GB-R P440ar 8SFF 500W PS Server (844982-295)
HPE ProLiant ML110 Gen9 E5-1620v4 8GB-R B140i 4LFF 1x1TB 550W PS Server/TV (840673-425)
HPE ProLiant DL60 Gen9 4LFF Configure-to-order Server (777403-B21)
HPE ProLiant DL360 Gen10 4112 96W 1P 16G-2R P408i-a 8SFF 1x500W PS Server (Q8T71A)
HPE ProLiant ML30 Gen9 E3-1240v6 1P 8GB-U B140i 4LFF SATA 460W RPS Perf Server (872659-001)
HPE ProLiant DL360 Gen10 5118 1P 32GB-R P408i-a 8SFF 800W RPS Performance Server (P06454-291)
HPE ProLiant DL360p Gen8 E5-2640 2P 16GB-R P420i Hot Plug SFF 460W PS ES Server (677200-421)
HPE ProLiant DL380 Gen10 5120 2P 64GB-R P408i-a+Expander 24SFF 2x800W PS Server (875774-S05)
HPE ProLiant DL380 Gen10 4116 1P 32GB-R P408i-a 8SFF 2x800W PS Server (875772-S05)
HPE ProLiant DL360 Gen9 E5-2650v4 2P 32GB-R P440ar 8SFF 800W RPS Perf SAS Server (818209-B21)
HPE ProLiant XL230k Gen10 Server (HPEPLXL230aPRE)
HPE ProLiant ML110 Gen9 E5-2620v4 8GB-R B140i 4LFF 350W PS Base Server (838503-AA1)
HPE ProLiant ML110 Gen9 E5-2603v4 8GB-R B140i 4LFF 750W PS Server/Promo (840679-295)
HPE ProLiant DL385 Gen10 7451 2P 64GB-R P408i-a 24SFF SAS 2x800W PS Perf Server (878724-291)
HPE Apollo 4200 Gen9 E5-2697v4 2P 16GB-R P440 24LFF 2x1400W PS Server for Google (Q9L17A)
HPE ProLiant DL360 Gen10 4114 85W 1P 32G-2R P408i-a 8SFF 2x300G HDD 2x500W Server/GO (876100-425)
HPE ProLiant ML110 Gen9 E5-2603v4 8GB-R B140i 4LFF NHP 350W PS Entry Server (838502-031)
HPE ProLiant ML110 Gen10 4108 1P 16GB-R S100i 4LFF Hot Plug 550W PS Perf Server (P03686-291)
HPE ProLiant DL380 Gen10 3106 1P 16GB-R S100i 8SFF 500W PS Entry SATA Server (826564-B21)
HPE ProLiant DL580 Gen9 E7-4850v4 4P 128GB-R P830i/4G 534FLR-SFP 4x1200W RPS Server (816816-291)
HPE ProLiant DL380 Gen9 Special Server (P9D77A)
HPE ProLiant ML150 Gen9 E5-2603v4 8GB-R B140i NHP 4LFF SATA 550W Entry Svr (834606-AA1)
HPE ProLiant ML30 Gen9 Hot Plug 4LFF Configure-to-order Server (823402-B21)
HPE ProLiant ML350 Gen10 4110 1P 16GB-R P408i-a 8SFF 1x800W RPS Base Server (877621-001)
HPE ProLiant DL360 Gen9 E5-2603v3 1P 8GB-R B140i 8SFF 500W PS Entry SATA Server (755260-AA1)
HPE ProLiant DL380 Gen9 E5-2643v4 1P 32GB-R P440ar 8SFF 500W PS Server/SB (850518-S01)
HPE ProLiant DL380 Gen10 4112 1P 16GB-R P408i-a 8LFF 1x500W PS Server/S-Buy (875759-S01)
HPE ProLiant BL460c Gen10 Intel Xeon-G 6152 1P 16G-2R Server (Q8T39A)
HPE ProLiant DL360 Gen9 Special Server (L8M59A)
HPE ProLiant DL360 Gen9 Special Server (H9Q51A)
HPE ProLiant DL380 Gen9 E5-2640v4 1P 16GB-R P440ar 8SFF 500W PS Server (840068-S05)
HPE ProLiant ML350 Gen10 3104 1P 8GB-R S100i 4LFF NHP 500W PS Sub Entry SATA Server (877619-AA1)
HPE ProLiant DL385 Gen10 7251 1P 16GB-R E208i-a 8LFF SATA 500W PS Entry Server (878712-AA1)
HPE ProLiant DL380 Gen9 Special Server (M5R81A)
HPE ProLiant ML350 Gen9 E5-2609v4 1P 8GB-R B140i 8LFF 500W PS Entry Server (835262-371)
HPE ProLiant DL380 Gen9 E5-2650v3 2P 32GB-R P440ar 8SFF 2x10Gb 2x800W Perf Server (752689-291)
HPE ProLiant DL580 Gen9 E7-4820v3 1P 32GB-R P830i/2G 331FLR-SFP+ 1200W RPS Server (793317-AA1)
HPE Apollo 4200 Gen9 E5-2697v4 2P 16GB-R P440 24LFF 2x800W PS Server for Google (Q9K83A)
HPE ProLiant DL380 Gen10 4110 1P 16GB-R P408i-a 8SFF 500W PS Server/GO (875671-425)
HPE ProLiant ML110 Gen9 E5-2620v4 2.1GHz 8-core 8GB-R 4LFF 750W Server (P9V67A)
HPE ProLiant ML350 Gen9 E5-2620v4 1P 16GB-R P440ar 8SFF 2x300GB 500W PS Server/GO (835848-425)
HPE ProLiant ML30 Gen9 E3-1220v6 1P 8GB-U B140i 4LFF 350W PS DVD Perf Server (P03705-375)
HPE ProLiant DL560 Gen10 8164 4P 256GB-R P816i-a 16SFF 2x1600W PS Perf Server (880173-B21)
HPE ProLiant DL360 Gen9 E5-2630v3 1P 16GB-R P440ar 8SFF 500W PS Base SAS Server (755262-B21)
HPE ProLiant DL380 Gen9 E5-2609v4 1P 8GB-R B140i 8SFF 500W PS Entry SATA Server (826681-291)
HPE ProLiant BL460c Gen9 E5-2699v4 2.2GHz 22-core 16GB-R P244br Server (Q0B86A)
HPE ProLiant ML110 Gen10 4110 1P 16GB-R S100i 4LFF SATA 550W PS Perf Server (878452-421)
HPE ProLiant DL360 Gen9 E5-2603v3 1P 8GB-R H240ar 500W PS 10Gb-T Entry SAS Server (780029-375)
HPE ProLiant DL325 Gen10 7401P 1P 32GB-R P408i-a 8SFF 1x800W PS Performance Server (P04648-AA1)
HPE Apollo 4200 Gen9 E5-2620v4 20MB-R 24LFF 1400W PS Server (849878-291)
HPE ProLiant DL360 Gen10 5120 105W 1P 16G-2R P408i-a 8SFF 1x500W Server/Promo (875848-375)
HPE ProLiant ML30 Gen9 E3-1240v6 1P 16GB-U 8SFF 460W RPS Solution Server (P03707-375)
HPE ProLiant ML30 Gen9 E3-1240v6 1P 16GB-U 8SFF 460W RPS Solution Server/TV (P03707-425)
HPE ProLiant ML110 Gen10 3104 1P 8GB-R 4LFF 500W PS Server (Q9G56A)
HPE ProLiant BL460c Gen9 E5-2660v4 2P 128GB-R Server (813196-B21)
VMware vSphere with Operations Management Enterprise Plus for 1 Processor 1yr Software (P9U13A)
HPE ProLiant DL380 Gen10 6130 2P 64GB-R P408i-a 8SFF 2x800W PS Performance Server (826567-B21)
HPE ProLiant DL580 Gen9 E7-8860v4 2P 128GB-R P830i/2G 331FLR 2x1200W RPS Server/S-Buy (816822-S01)
VMware vSphere with Operations Mgmt Enterprise Plus Acceleration Kit for 6 Processors 1yr Software (P9U16A)
HPE ProLiant DL360p Gen8 E5-2640 2P 16GB-R P420i Hot Plug SFF 460W PS ES Server (677200-371)
HPE ProLiant DL388 Gen9 E5-2620v3 1P 16GB-R P440ar 8SFF 500W PS Server (827007-AA1)
HPE ProLiant ML110 Gen10 4110 1P 16GB-R S100i 4LFF SATA 550W PS Perf Server (878452-371)
HPE ProLiant DL380 Gen9 Special Server (M6K77A)
HPE ProLiant DL380 Gen9 E5-2620v3 2P 64GB-R SAS 600GB 800W RPS Server/TV (L3L00A)
HPE ProLiant ML110 Gen9 Hot Plug 8SFF Configure-to-order Server (776935-B21)
HPE ProLiant DL360 Gen10 4116 85W 2P 64G-2R P408i-a 8SFF 2x500W Server (875842-S05)
HPE ProLiant DL360 Gen10 6130 125W 2P 64G-2R P408i-a Premium 10NVMe 2x800W Hi-Perf Svr (879991-AA1)
HPE ProLiant DL360 Gen10 4116 85W 1P 16G-2R P408i-a 8SFF 1x500W Server/Promo (875847-375)
HPE ProLiant DL360 Gen10 4114 85W 1P 16G-2R P408i-a 8SFF 1x500W Base Server (867962-291)
HPE ProLiant DL120 Gen9 E5-2609v4 8GB-R B140i 8SFF SATA 550W PS Server/Promo (839305-AA5)
HPE ProLiant BL460c Gen10 Intel Xeon-S 4108 1P 16GB-R Server (863445-B21)
HPE ProLiant DL560 Gen10 8170 4P 256GB-R P816i-a 16SFF 2x1600W PS Perf Server (840371-AA1)
HPE ProLiant ML110 Gen10 4108 1P 8GB-R 4LFF 500W PS Server (Q9G57A)
HPE ProLiant ML350 Gen9 E5-2620v4 1P 8GB-R P440ar 8SFF 500W PS Server/S-Buy (835851-S01)
HPE ProLiant DL360 Gen10 4114 85W 1P 32G-2R P408i-a 8SFF 2x500W Server/Promo (875846-375)
HPE ProLiant DL580 Gen9 E7-4850v3 4P 128GB-R P830i/4G 534FLR-SFP+ 4x1200W RPS Server (793310-B21)
HPE ProLiant DL120 Gen9 E5-1603v4 1P 8GB-R 4LFF B140i/ZM RPS Server (Q0J79A)
HPE ProLiant BL460c Gen9 E5-2697v4 2P 64GB-R P244br Server/S-Buy (868050-S01)
HPE ProLiant ML110 Gen9 E5-1603 v4 1P 8GB-R 4LFF 550W PS Server (Q0J61A)
HPE ProLiant DL380 Gen9 E5-2630v4 1P 8GB-R P440ar 8SFF 500W PS Server (845806-295)
HPE ProLiant DL580 Gen9 E7-8893v3 4P 256GB-R P830i/4G 534FLR-SFP+ 4x1500W RPS Server (793314-B21)
HPE ProLiant DL560 Gen10 6148 4P 128GB-R P408i-a 8SFF 2x1600W PS Base Server (840370-291)
HPE ProLiant DL360 Gen9 E5-2690v4 1P 32GB-R P440ar 8SFF 2x800W 2PS Server/S-Buy (850367-S01)
HPE ProLiant ML150 Gen9 E5-2609v4 8GB-R B140i Hot Plug 4LFF SATA 550W Base Svr (834607-001)
HPE ProLiant DL388 Gen9 E5-2630v3 1P 32GB-R P440ar 8SFF 500W PS Server (827008-AA1)
HPE ProLiant DL580 Gen10 8164 4P 256GB-R P408i-p 8SFF 4x1600W PS Perf Server (869845-291)
HPE ProLiant DL380 Gen9 NVMe 6 Solid State Drive Express Bay Configure-to-order Server (810393-B21)
HPE ProLiant DL380 Gen9 E5-2699v4 2.2GHz 22-core 16GB-R P440ar 8SFF 800W Server (P9V62A)
HPE ProLiant ML110 Gen9 E5-2620v4 8GB-R B140i 4LFF 350W PS Base Server (838503-291)
HPE ProLiant DL380 Gen9 E5-2620v3 1P 16GB-R P440ar 8SFF 500W PS Base Server (752687-291)
HPE ProLiant ML30 Gen9 E3-1220v6 1P 8GB-U B140i 4LFF 350W PS DVD Perf Server (P03705-291)
HPE ProLiant DL380 Gen9 E5-2620v3 1P 8GB-R P440ar 8SFF 500W PS Server/Promo (777352-295)
HPE ProLiant DL380 Gen10 4110 1P 16GB-R P408i-a 8SFF 500W RPS Solution Server (P05524-B21)
HPE ProLiant ML110 Gen9 E5-2603v4 1P 8GB-R B140i 8SFF 1x1TB 550W PS Server/S-Buy (840665-S01)
HPE ProLiant DL380 Gen10 4114 1P 32GB-R P408i-a 8SFF 500W PS Base Server (826565-B21)
HPE ProLiant ML110 Gen10 3104 1P 8GB-R S100i 4LFF 350W PS Server/Promo (880718-295)
HPE ProLiant DL20 Gen9 Non-hot Plug 2LFF Configure-to-order Server (819784-B21)
HPE ProLiant DL380 Gen10 5118 96W 2P 16G-2R P408i-a 8SFF 1x500W PS Server (Q8T86A)
HPE ProLiant DL380 Gen9 E5-2650v4 2P 32GB-R P440ar 8SFF 2x10Gb 2x800W Perf Server (826684-291)
HPE ProLiant ML30 Gen9 E3-1230v6 1P 8GB-U B140i 4LFF 460W RPS DVD Perf Server (P03706-375)
HPE ProLiant ML110 Gen10 4110 1P 16GB-R S100i 8SFF 800W RPS Server/S-Buy (880229-S01)
HPE ProLiant DL360 Gen9 E5-2620v3 1P 16GB-R P440ar 500W PS Base SAS Server/GO (774437-425)
HPE ProLiant DL380 Gen10 4110 1P 16GB-R P408i-a 8SFF 500W PS Server/TV (875668-425)
HPE ProLiant ML110 Gen9 E5-2620v4 8GB-R B140i 4LFF 350W PS Base Server (838503-031)
HPE ProLiant ML110 Gen10 3104 1P 8GB-R S100i 4LFF NHP SATA 350W PS DVD Entry Server (P03684-375)
HPE ProLiant ML350 Gen10 4110 1P 16GB-R P408i-a 8SFF 1x800W RPS Server/S-Buy (878766-S01)
HPE ProLiant ML150 Gen9 E5-2609v4 8GB B140i 900W Hot Plug 4LFF SATA Svr/S-Buy (860120-S01)
HPE ProLiant ML350 Gen9 E5-2640v4 2.4 GHz 10-core 1P 32GB-R 500W RPS Server/TV (Q0P28A)
HPE ProLiant DL380 Gen9 E5-2620v4 1P 16GB-R P440ar 8SFF 500W PS Base Server (826682-B21)
HPE ProLiant DL360 Gen10 6142 96W 1P 16G-2R P408i-a 8SFF 1x800W PS Server (Q8T68A)
HPE ProLiant ML30 Gen9 E3-1220v6 8GB-U B140i 4LFF 350W PS Server/S-Buy (873227-001)
HPE ProLiant DL360 Gen9 E5-2620v3 1P 16GB-R 500W RPS Server/GO (K8N32A)
HPE ProLiant ML150 Gen9 E5-2603v4 8GB-R B140i NHP 4LFF SATA 550W Entry Svr (834606-031)
HPE ProLiant DL380 Gen10 4108 1P 16GB-R P408i-a 8SFF 3x300GB 1x500W PS Server/Promo (875768-295)
HPE ProLiant DL20 Gen9 E3-1240v6 8GB-U B140i 2LFF 290W PS Server/S-Buy (873559-001)
HPE ProLiant DL385 Gen10 7251 1P 16GB-R E208i-a 8SFF SATA 500W PS Server/GO (P00208-425)
HPE ProLiant DL360 Gen9 E5-2630v3 1P 8GB-R P440ar 500W PS Base SAS Server (780027-295)
HPE ProLiant ML150 Gen9 E5-2609v4 8GB-R B140i Hot Plug 4LFF SATA 550W Base Svr (834607-371)
HPE ProLiant DL580 Gen9 E7-8893v3 4P 256GB-R P830i/4G 534FLR-SFP+ 4x1500W RPS Server (793314-291)
HPE ProLiant DL560 Gen10 6126 2P 64GB-R P408i-a 8SFF 4x800W PS Server/S-Buy (840373-S01)
HPE ProLiant DL360 Gen9 E5-2620v4 1P 16GB-R P440ar 8SFF 500W PS Server/S-Buy (867447-S01)
HPE ProLiant DL380 Gen9 E5-2630v4 1P 16GB-R P440ar 8SFF 500W PS Base Server (848774-291)
HPE ProLiant DL380 Gen9 E5-2609v3 1P 8GB-R B140i 8SFF SATA 500W PS Entry Server (752686-291)
HPE ProLiant ML30 Gen9 E3-1240v6 1P 16GB-U 8SFF 460W RPS Solution Server (P03707-S01)
HPE Apollo 4200 Gen9 E5-2697v4 2P 16GB-R P440 24LFF 2x800W PS Server for Google (Q9K87A)
HPE ProLiant DL360 Gen9 E5-2620v4 1P 8GB-R H240ar 8SFF 500W PS Server (844983-295)
HPE ProLiant ML110 Gen9 E5-1620 v4 1P 8GB-R 4LFF 550W PS Server (Q0J60A)
HPE ProLiant DL120 Gen9 E5-2609v4 8GB-R B140i 4LFF SATA 550W PS Server/Promo (839304-AA5)
HPE ProLiant DL120 Gen9 8SFF Configure-to-order Server (777426-B21)
HPE ProLiant ML350 Gen10 3104 1P 16GB-R P408i-a 8SFF 1x800W RPS Server (Q9F45A)
HPE ProLiant DL380 Gen10 4114 1P 32GB-R P408i-a 8SFF 800W PS Performance Server (P06421-291)
HPE ProLiant ML150 Gen9 E5-2620v4 16GB-R H240 Hot Plug 8SFF SAS 900W Perf Svr (834608-AA1)
HPE ProLiant DL380 Gen9 E5-2620v3 1P 16GB-R P440ar 8SFF 500W PS Base Server (752687-B21)
HPE ProLiant DL385 Gen10 7301 1P 32GB-R P408i-a 24SFF SAS 500W PS Server/S-Buy (P00325-S01)
HPE ProLiant DL360 Gen9 E5-2670v3 2P 64GB P440ar 8SFF 2x10Gb-T 2x800W OneView Server (795236-291)
HPE ProLiant DL325 Gen10 7351P 1P 16GB-R E208i-a 8SFF 1x500W PS Performance Server (P04647-AA1)
HPE ProLiant BL460c Gen9 E5-2609v4 1P 16GB-R Server (813192-B21)
HPE ProLiant DL380 Gen10 6132 2P 64GB-R P408i-a 8SFF 2x800W PS Server/S-Buy (875765-S01)
HPE ProLiant ML30 Gen9 E3-1240v6 1P 16GB-U 8SFF 460W RPS Solution Server (P03707-291)
HPE ProLiant DL20 Gen9 G4560 8GB-U 2LFF Non-hot Plug 290W PS Entry Server (871428-AA1)
HPE ProLiant DL560 Gen10 6148 4P 128GB-R P408i-a 8SFF 2x1600W PS Base Server (840370-AA1)
HPE ProLiant DL360 Gen10 4114 85W 1P 16G-2R P408i-a 8SFF 1x500W Base Server (867962-B21)
HPE ProLiant DL385 Gen10 7451 2P 64GB-R P408i-a 8SFF SAS 2x800W PS Perf Server (878722-291)
HPE ProLiant DL360 Gen9 E5-2630v3 1P 16GB-R P440ar 8SFF 500W PS Base SAS Server (755262-AA1)
HPE ProLiant DL360 Gen10 6154 96W 1P 16G-2R P408i-a 8SFF 1x800W PS Server (Q8T69A)
HPE ProLiant BL460c Gen9 E5-2640v4 1P 32GB-R Server (813194-B21)
HPE ProLiant ML110 Gen10 3106 1P 16GB-R S100i 4LFF Hot Plug 550W PS Perf Server (P03685-375)
HPE ProLiant ML110 Gen10 4110 1P 16GB-R 8SFF 800W RPS Solution Server (P03687-S01)
HPE ProLiant DL580 Gen9 E7-8893v4 4P 256GB-R P830i/4G 534FLR-SFP 4x1500W RPS Server (816814-B21)
HPE ProLiant DL360 Gen10 4110 85W 1P 16G-2R P408i-a 8SFF 1x500W Server/Promo (875845-295)
HPE ProLiant DL120 Gen9 E5-2623v4 8GB-R B140i 8SFF SATA 900W PS Server/Promo (839307-295)
HPE ProLiant ML350 Gen9 Hot Plug 8LFF Configure-to-order Tower Server (754537-B21)
HPE ProLiant DL385 Gen10 7301 1P 32GB-R P408i-a 8SFF SAS 500W PS Server/S-Buy (P00324-S01)
HPE ProLiant DL360 Gen9 E5-2660v4 2P 64GB-R P440ar 8SFF 800W RPS Perf2 SAS Server (851937-B21)
HPE ProLiant DL380 Gen9 Special Server (P9D76A)
HPE ProLiant ML350 Gen9 E5-2620v4 16GB-R P440ar 8SFF 500W PS Base Server (835263-001)
HPE ProLiant DL360 Gen10 4110 85W 1P 16G-2R P408i-a 8SFF 1x500W Server/Promo (875845-375)
HPE ProLiant ML30 Gen9 E3-1220v6 8GB-U B140i 4LFF 350W PS 1TB Server/TV (873230-035)
HPE ProLiant DL380 Gen10 4112 96W 2P 16G-2R P408i-a 8SFF 1x500W PS Server (Q8T91A)
HPE ProLiant DL360 Gen10 4110 85W 1P 16G-2R P408i-a 8SFF 1x500W Server/TV (875838-425)
HPE ProLiant ML150 Gen9 E5-2609v4 8GB-R B140i Hot Plug 4LFF SATA 550W Base Svr (834607-AA1)
HPE ProLiant ML350 Gen10 4110 1P 16GB-R P408i-a 8SFF 1x800W RPS Base Server (877621-371)
HPE ProLiant ML30 Gen9 E3-1220v6 1P 8GB-U B140i 4LFF NHP 350W PS Entry Server/TV (P03704-425)
HPE ProLiant DL380 Gen9 Special Server (H9Q45A)
HPE ProLiant ML350 Gen9 E5-2609v4 1P 16GB-R P440ar 8SFF 500W PS Server/GO (835849-425)
HPE ProLiant DL380 Gen10 5118 2P 64GB-R P408i-a 8SFF 2x800W PS Performance Server (826566-291)
HPE ProLiant ML350 Gen10 3106 1P 8GB-R S100i 4LFF 500W PS Server/Promo (879819-375)
HPE ProLiant DL560 Gen10 8170 4P 256GB-R P816i-a 16SFF 2x1600W PS Perf Server (840371-291)
HPE ProLiant DL380 Gen10 5120 1P 32GB-R P408i-a 8SFF 2x500W PS Server/S-Buy (875762-S01)
HPE ProLiant ML110 Gen9 E5-2609v4 8GB-R B140i 4LFF 750W PS Server/Promo (840680-295)
HPE ProLiant DL380 Gen9 E5-2620v4 1P 16GB-R P440ar 8SFF 500W PS Base Server (826682-291)
HPE ProLiant BL460c Gen9 E5-2680v3 2P 128GB-R SAS 1.2 TB Server/TV (M8V89A)
HPE ProLiant ML110 Gen10 3104 1P 8GB-R S100i 4LFF NHP SATA 350W PS Entry Server (878450-421)
HPE ProLiant DL360 Gen9 E5-2603v3 1P 8GB-R H240ar 8SFF 500W PS Entry SAS Server (755261-B21)
HPE ProLiant ML350 Gen9 E5-2609v4 1P 8GB-R B140i 8LFF 500W PS Entry Server (835262-AA1)
HPE ProLiant DL380 Gen9 4LFF Configure-to-order Server (767033-B21)
HPE ProLiant DL580 Gen10 6148 4P 128GB-R P408i-p 8SFF 4x1600W PS Base Server (869847-291)
HPE ProLiant DL360 Gen9 E5-2603v4 1P 8GB-R H240ar 8SFF 500W PS Entry SAS Server (818207-291)
VMware vSphere with Operations Management Enterprise Plus for 1 Processor 5yr Software (P9U15A)
HPE Synergy 680 Gen9 4S-EX Base Compute Module (834481-B21)
HPE ProLiant DL20 Gen9 2LFF Configure-to-order Server (819785-B21)
HPE Apollo 6500 Gen9 System (HPEAPOLLO6500SYSPRE)
HPE ProLiant DL20 Gen9 G4560 8GB-U 2LFF Non-hot Plug 290W PS Entry Server (871428-B21)
HPE ProLiant DL380 Gen10 4110 1P 16GB-R P408i-a 8SFF 500W RPS Solution Server (P05524-291)
HPE ProLiant ML110 Gen9 E5-2603v4 1.7GHz 6-core 8GB-R 4LFF 350W Server (P9V66A)
HPE ProLiant BL460c Gen9 E5-2650v3 1P 64GB-R Server/GO (N1W90A)
VMware vSphere with Operations Mgmt Enterprise Plus Acceleration Kit for 6 Processors 3yr Software (P9U17A)
HPE ProLiant DL120 Gen9 Non-hot Plug 4LFF Configure-to-order Server (777428-B21)
HPE ProLiant DL580 Gen9 E7-8893v4 4P 256GB-R P830i/4G 534FLR-SFP 4x1500W RPS Server (816814-291)
HPE ProLiant DL380 Gen9 Special Server (P1N14C)
HPE ProLiant ML350 Gen9 E5-2620v4 1P 16GB-R P440ar 8LFF 500W PS Server/Promo (835856-AA5)
HPE ProLiant XL750f Gen9 Server (HPEXL750FGEN9SVRPRE)
HPE ProLiant ML110 Gen10 4110 1P 16GB-R S100i 4LFF SATA 550W PS Perf Server (878452-AA1)
HPE ProLiant DL360 Gen9 E5-2603v4 1P 8GB-R P440ar 8SFF 500W PS Server (844982-375)
HPE ProLiant DL380 Gen9 E5-2690v4 2P 16GB-R P440ar 8SFF 800W PS Server/S-Buy (859085-S01)
HPE ProLiant BL660c Gen9 E5-4650v4 2.2GHz 14-core 4-processor 128GB-L Server (844355-B21)
HPE ProLiant ML350 Gen10 3106 1P 16GB-R E208i-a 4LFF 500W PS Server/GO (878762-425)
HPE ProLiant DL20 Gen9 E3-1240v6 16GB-U H240 4SFF 900W RPS Performance Server (871431-B21)
HPE ProLiant ML150 Gen9 E5-2609v4 16GB-R H240 4LFF 900W PS Svr/Promo (860121-375)
HPE ProLiant ML350 Gen10 5118 2P 32GB-R P408i-a 8SFF 2x800W RPS Perf Server (877623-001)
HPE ProLiant ML150 Gen9 E5-2603v4 8GB-R B140i NHP 4LFF SATA 550W Entry Svr (834606-421)
HPE ProLiant DL360 Gen10 4116 85W 2P 64G-2R P408i-a 8SFF 2x800W Server (875844-005)
HPE ProLiant DL20 Gen9 E3-1220v6 16GB-U B140i 2LFF Non-hot Plug 290W PS Server/TV (872872-425)
HPE ProLiant DL380p Gen8 E5-2650v2 2P 32GB-R P420i/2GB FBWC 750W RPS Server (704558-291)
HPE ProLiant ML350 Gen9 E5-2609v4 1P 8GB-R B140i 8LFF 500W PS Entry Server (835262-001)
HPE ProLiant DL380 Gen10 6154 96W 2P 16G-2R P408i-a 8SFF 1x800W PS Server (Q8T90A)
HPE ProLiant DL380 Gen9 E5-2640v4 2.4GHz 10-core 16GB-R P440ar 8SFF 800W Server (P9V58A)
HPE ProLiant ML350e Gen8 v2 E5-2403v2 1P 2GB-U B120i 460W PS Entry Server (740898-041)
HPE ProLiant DL360 Gen9 E5-2650v3 2P 32GB-R P440ar 2x800W RPS Performance SAS Server (755263-AA1)
HPE ProLiant DL120 Gen9 E5-2603v4 8GB-R B140i 4LFF SATA 550W PS Entry Server (830011-B21)
HPE ProLiant DL580 Gen9 E7-4830v3 1P 32GB-R P830i/2G 331FLR-SFP+ 1200W RPS Server (793318-AA1)
HPE ProLiant DL360 Gen10 5118 96W 1P 16G-2R P408i-a 8SFF 1x500W PS Server (Q8T65A)
HPE ProLiant DL360 Gen10 4110 1P 16GB-R P408i-a 8SFF 500W RPS Solution Server (P05520-B21)
HPE ProLiant ML350 Gen9 2xE5-2630v4 2P 32GB-R P440ar 8SFF 2x800W PS Perf ES Rack Server (835264-031)
HPE ProLiant DL380 Gen9 E5-2620v3 2.4GHz 6-core 1P 16GB-R P840/4GB 12LFF 2x800W PS Base Server (752688-B21)
HPE ProLiant DL560 Gen10 5120 2P 32GB-R S100i 8SFF 1x1600W PS Entry Server (840369-AA1)
HPE ProLiant DL120 Gen9 E5-1603v4 1P 8GB-R 8SFF B140i/ZM RPS Server (Q0J80A)
HPE ProLiant DL360 Gen9 E5-2630v4 1P 16GB-R P440ar 8SFF 500W PS Base SAS Server (818208-AA1)
HPE ProLiant ML110 Gen9 E5-2620v4 16GB-R B140i 4LFF 1x2TB 350W PS Server/S-Buy (840671-S05)
HPE ProLiant ML150 Gen9 E5-2620v4 16GB-R H240 Hot Plug 8SFF SAS 900W Perf Svr (834608-371)
HPE ProLiant ML350 Gen10 4114 2P 32GB-R P408i-a 8SFF 2x800W RPS Perf Rack Server (877622-001)
HPE ProLiant DL20 Gen9 E3-1240v6 8GB-U B140i 4SFF 900W RPS Server/Promo (872881-295)
HPE ProLiant DL380 Gen10 6130 1P 64GB-R P408i-a 8SFF 800W RPS Performance Server (P06423-291)
HPE ProLiant ML150 Gen9 E5-2603v4 8GB H240 900W Hot Plug 8SFF SAS Svr/Promo (834623-295)
HPE ProLiant DL380 Gen9 E5-2609v3 1P 16GB-R SAS 600GB 500W PS Server/GO (K8P43A)
HPE ProLiant DL20 Gen9 E3-1220v6 8GB-U B140i 2LFF Non-hot Plug 290W PS Server (873558-001)
HPE ProLiant DL360 Gen9 E5-2603v4 1P 8GB-R H240ar 8SFF 500W PS Entry SAS Server (818207-B21)
HPE ProLiant DL325 Gen10 7251 1P 8GB-R E208i-a 4LFF 500W PS Entry Server (P04646-291)
HPE ProLiant ML150 Gen9 E5-2620v4 8GB B140i 550W Hot Plug 4LFF SATA Svr/Promo (834622-295)
HPE ProLiant DL360 Gen10 6130 125W 2P 64G-2R P408i-a Premium 10NVMe 2x800W Hi-Perf Svr (879991-291)
HPE ProLiant DL560 Gen10 6130 2P 64GB-R P408i-a 8SFF 2x1600W PS Entry Server (875807-291)
HPE ProLiant DL360 Gen9 E5-2623v4 2.6GHz 4-core 8GB-R P440ar 8SFF 500W Server (Q0B88A)
HPE ProLiant ML350 Gen9 E5-2620v4 2.1GHz 8-core 1P 16GB-R SAS 600GB (2x300GB) 500W Server/TV (Q0U81A)
HPE ProLiant ML110 Gen9 E5-2603v4 8GB-R B140i 4LFF NHP 350W PS Entry Server (838502-371)
HPE ProLiant ML110 Gen10 4108 1P 16GB-R S100i 4LFF Hot Plug 550W PS Perf Server (P03686-S01)
HPE ProLiant DL380 Gen10 5115 1P 16GB-R P408i-a 8SFF 1x500W PS Server/S-Buy (875761-S01)
HPE ProLiant DL580 Gen9 E7-4820v4 1P 32GB-R P830i/2G 331FLR-SFP 1200W RPS Server (816819-AA1)
HPE ProLiant ML110 Gen10 3106 1P 16GB-R S100i 4LFF Hot Plug 550W PS Perf Server (P03685-S01)
HPE ProLiant ML350 Gen9 E5-2620v4 16GB-R P440ar 8SFF 500W PS Base Server (835263-371)
HPE ProLiant DL380 Gen9 E5-2650v4 2.2GHz 12-core 16GB-R P440ar 8SFF 800W Server (P9V59A)
HPE ProLiant ML110 Gen9 E5-2620v4 8GB-R B140i 4LFF 350W PS Base Server (838503-371)
HPE ProLiant DL360 Gen9 E5-2609v3 1P 16GB-R P440ar 500W PS Entry SAS Server (780414-AA5)
HPE ProLiant BL460c Gen9 E5-2620v3 1P 16GB-R H244br Entry Server (727027-B21)
HPE ProLiant DL380 Gen9 E5-2660v4 2P 64GB-R P440ar 8SFF 2x10Gb 2x800W Perf Server (852432-B21)
HPE ProLiant DL360 Gen10 6130 125W 2P 64G-2R P408i-a Premium 10NVMe 2x800W Hi-Perf Svr (867964-AA1)
HPE ProLiant DL20 Gen9 E3-1240v6 16GB-U H240 4SFF 290W PS Performance Server (871430-B21)
HPE ProLiant DL360 Gen9 E5-2640v4 1P 8GB-R P440ar 8SFF 500W PS Server (844985-295)
HPE ProLiant DL380p Gen8 E5-2630v2 2P 32GB-R P420i/1GB FBWC 460W PS Server (709942-291)
HPE ProLiant ML350 Gen9 E5-2620v4 16GB-R P440ar 8SFF 500W PS Base Server (835263-031)
HPE ProLiant DL120 Gen9 E5-2630v4 8GB-R H240 8SFF 900W Server (Q0C66A)
HPE ProLiant DL20 Gen9 E3-1240v6 8GB-U B140i 2LFF 290W PS Server/Promo (872878-295)
HPE ProLiant DL360 Gen9 E5-2670v3 2P 64GB P440ar 8SFF 2x10Gb-T 2x800W OneView Server (795236-B21)
HPE ProLiant DL120 Gen9 E5-2630v4 8GB-R H240 8SFF 550W PS Entry Server (833870-AA1)
HPE ProLiant DL360 Gen10 6130 125W 2P 64G-2R P408i-a Premium 10NVMe 2x800W High Perf Svr (879991-B21)
HPE ProLiant ML30 Gen9 E3-1240v6 8GB-U B140i 8SFF 460W Server/Promo (873235-295)
HPE ProLiant DL385 Gen10 7301 1P 32GB-R P408i-a 8SFF SAS 500W PS Base Server (878718-291)
HPE ProLiant DL380 Gen9 E5-2620v4 1P 16GB-R P440ar 8SFF 500W PS Server/S-Buy (867448-S01)
HPE ProLiant ML110 Gen9 E5-2609v4 8GB-R B140i 4LFF 1x1TB 350W PS Server/Promo (840677-AA5)
HPE ProLiant ML150 Gen9 E5-2640v4 2P 2x16GB H240 900W Hot Plug 8SFF SAS Svr/S-Buy (834620-S01)
HPE ProLiant DL360 Gen10 4116 85W 1P 32G-2R P408i-a 8SFF 2x800W Server/S-Buy (874458-S01)
HPE ProLiant ML110 Gen10 4110 1P 16GB-R S100i 4LFF SATA 550W PS Perf Server (878452-031)
HPE ProLiant DL360 Gen9 E5-2630v4 1P 16GB-R P440ar 8SFF 500W PS Base SAS Server (818208-B21)
HPE ProLiant DL380 Gen9 E5-2667v4 1P 32GB-R P440ar 8SFF 2x500W PS Server/SB (850520-S01)
HPE ProLiant DL380 Gen9 E5-2640v3 1P 16GB-R P440ar 8SFF 500W PS Server/Promo (777355-375)
HPE ProLiant DL385 Gen10 7401 1P 32GB-R P408i-a 24SFF SAS 800W PS Base Server (878720-291)
HPE ProLiant DL20 Gen9 E3-1270v5 1P 8GB-U Non-hot Plug 2LFF 290W PS Server (Q0K03A)
HPE ProLiant BL460c Gen9 E5-2660v4 2.0GHz 14-core 16GB-R P244br Server (Q0B83A)
HPE ProLiant ML110 Gen9 Hot Plug 4LFF Configure-to-order Server (776934-B21)
HPE ProLiant DL388 Gen9 E5-2609v3 1P 16GB-R P440ar 8SFF 500W PS Server (827006-AA1)
HPE ProLiant DL360 Gen10 6132 140W 1P 32G-2R P408i-a 8SFF 2x800W Server/S-Buy (874462-S01)
HPE ProLiant ML350 Gen10 4110 1P 16GB-R E208i-a 8SFF 1x800W RPS Solution Server (P04674-375)
HPE ProLiant DL20 Gen9 E3-1230v6 1P 8GB-U H240 4SFF 900W PS Solution Server (P06016-291)